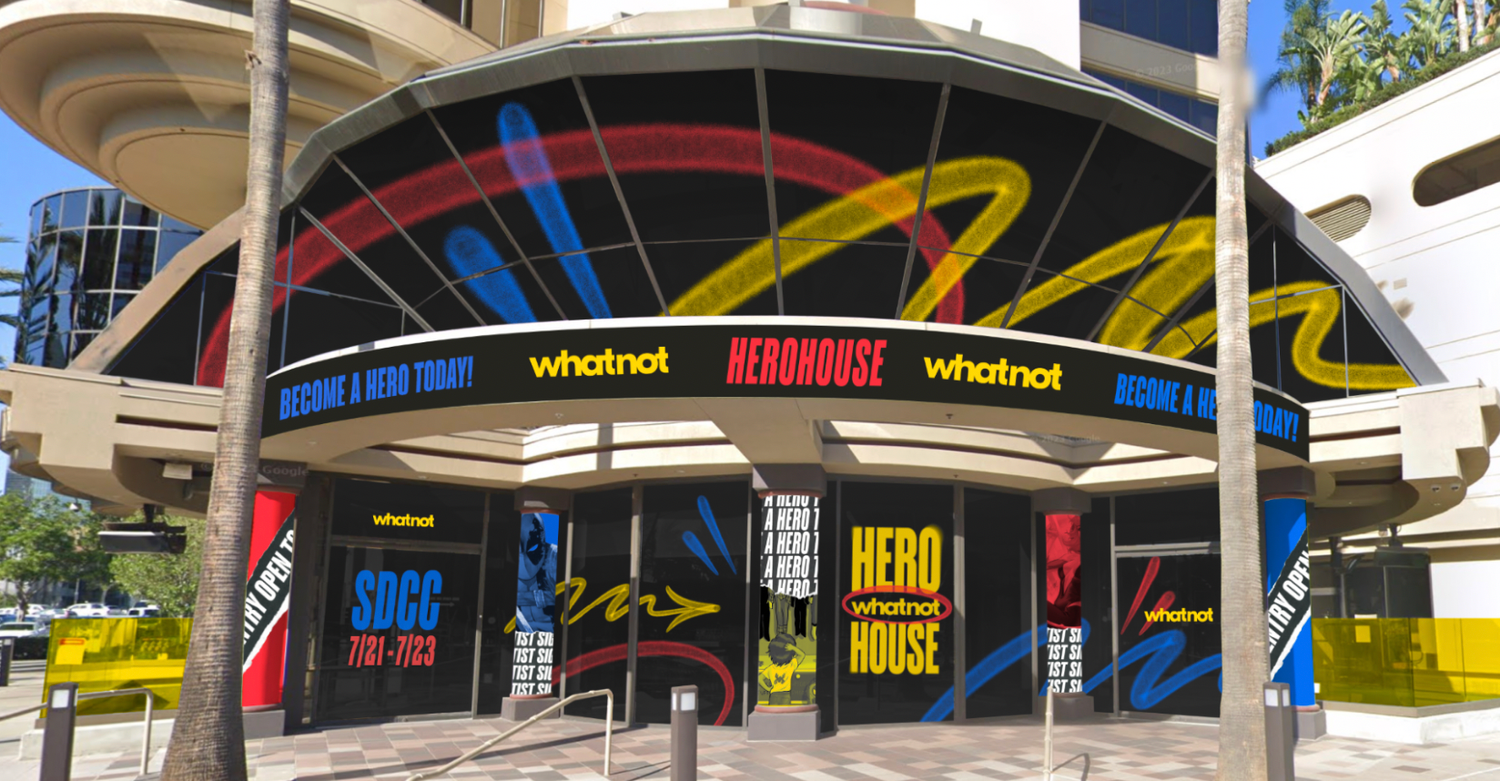 Whatnot "Hero House"
Whatnot, the popular live-streaming app and marketplace, will be welcoming San Diego Comic-Con attendees to the Whatnot Hero House next week.
They'll be setup at 100 J Street from Wednesday, July 19 from 4pm-11pm, Thursday, July 20 to Saturday, July 22 from 9am-11pm daily, and Sunday, July 23 from 9am-3pm for five days of signings, sales, and more.
Artists Kevin Eastman, Stan Sakai, and Tyler Kirkham will be on-site signing, with the exact schedule to be announced on Monday, July 17.
You'll also find exclusive merch for Hero House available for purchase, including tees, hats, socks, and more.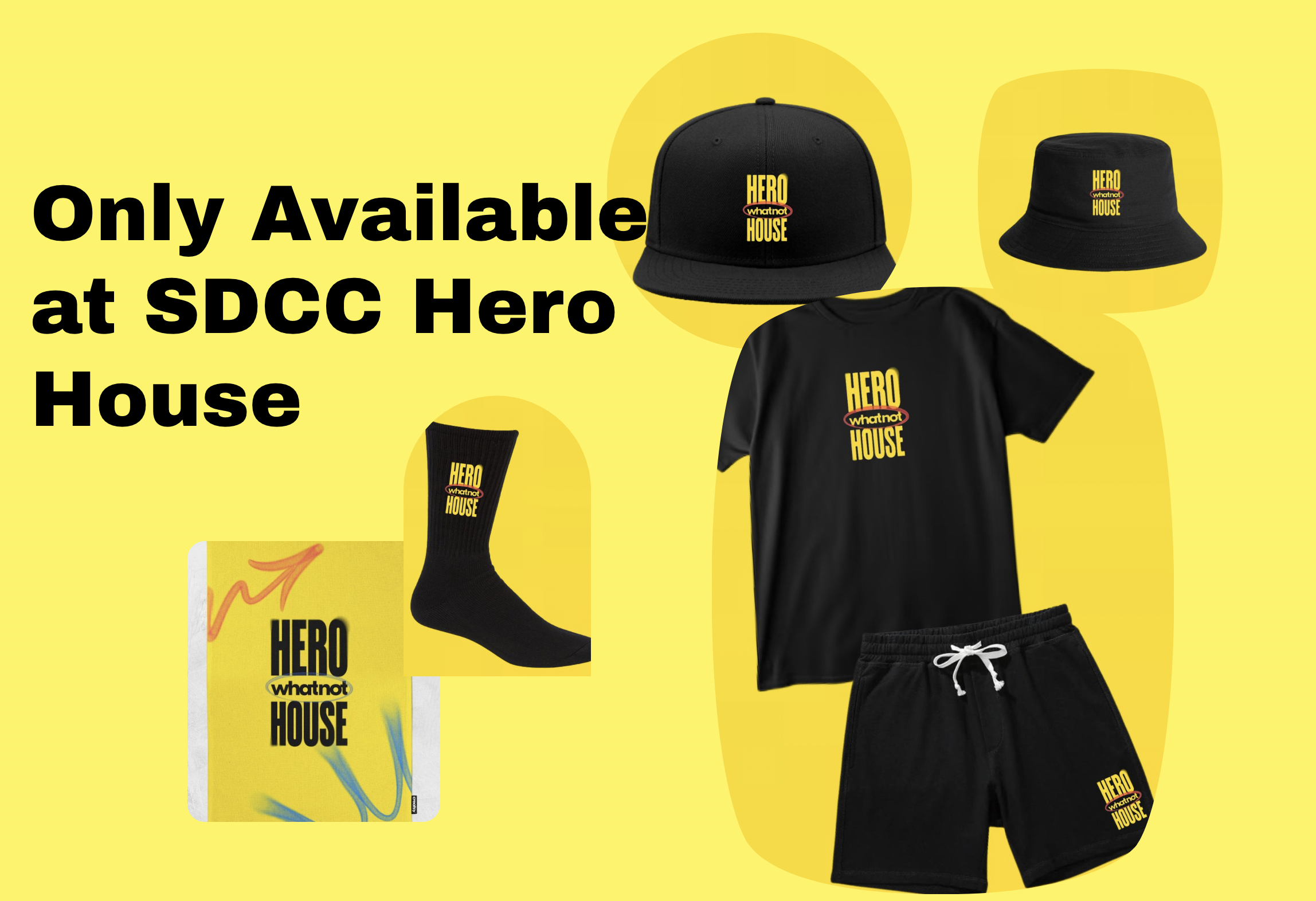 They'll also be selling several SDCC exclusive comics with variants by Tyler Kirkham, Alex Reigel, Chrissie Zullo, Drew Zucker, Bosslogic, and more.