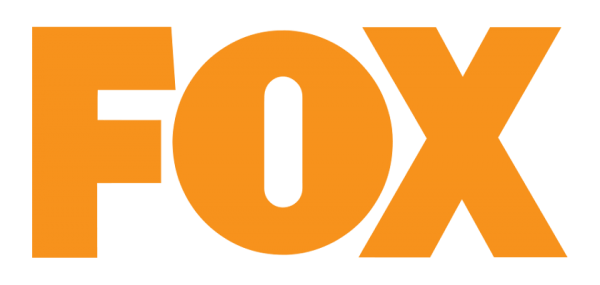 This year's SDCC schedule is starting to get a little firmer, with Fox Television being the latest studio to release news of panel appearances ahead of the con. And just like yesterday's news, there are a few surprises.
The first big surprise is that, for the first time in two years, there will be no Glee panel at this year's con. That leaves empty a big void in the schedule which last year filled Hall H, and will undoubtedly disappoint more than a few attendees – and, inevitably, excite a few others.
Another surprise is that this year's Fox TV announcement includes both Fox and FX shows, and has left a few expected FX shows off the panel list. Sons of Anarchy is on the list for Sunday, July 15. However, no mention of It's Always Sunny in Philadelphia, Archer, Wilfred, or American Horror Story. We don't know if these will be following in a separate announcement, but their omission has us a little disappointed and leaves even more holes in the schedule.
UPDATE 2: We received a tweet from Collider staff reporter Christina Radish, who said that FX will be releasing its own schedule early next week. So we still have hope for some of the FX shows mentioned above.
[blackbirdpie url="http://twitter.com/ChristinaRadish/status/211901377176285184″]
The last surprise is that Fox TV has NO panels scheduled for Thursday. In a bit of good news, last year's no-show Bones is going to make a return, along with the expected block of Fox animation programs.
No rooms were mentioned in the announcement, but we're fairly certain none of these will be making a surprise Hall H appearance. UPDATE: Sons of Anarchy seems to be confirmed for Hall H, just as it was last year, judging from a tweet from Entertainment Weekly TV writer Lynette Rice:
[blackbirdpie url="https://twitter.com/EWLynette/status/211184200232083456″]
Here's the breakdown of the Fox TV announcement:
Friday, July 13
Bones: Fan Q&A with Creator and executive producer Hart Hanson, executive producer Stephen Nathan and stars David Boreanaz and Emily Deschanel.
Bob's Burgers: Panel discussion and fan Q&A with creator and executive producer Loren Bouchard and executive producer Jim Dauterive and cast including H. Jon Benjamin, John Roberts, Dan Mintz, Eugene Mirman and Kristen Schaal
Brickleberry: Panel discussion with the voice cast including David Herman, Tom Kenny, Jerry Minor and Kaitlin Olson following a screening of the premiere episode
Saturday, July 14
Futurama: Join the cast and crew of the Emmy-award-winning series for world premiere footage of the all-new season on Comedy Central. Scheduled panelists include Creator/Executive Producer Matt Groening, Executive Producer David X. Cohen, and stars Billy West, Katey Sagal, John DiMaggio, and Maurice LaMarche.
The Simpsons: Moderator David Mirkin, Creator Matt Groening, Executive Producer Al Jean, Supervising Producer Mike Anderson, and the voice of Lisa Simpson, Yeardley Smith, for a lengthy look at the upcoming "Treehouse of Horror", a sneak (2D) peek at Simpsons theatrical short "The Longest Daycare" and more
Family Guy: Seth MacFarlane, Alex Bornstein, Mila Kunis, Seth Green  and showrunners Mark Hentemann and Steve Callaghan will have a sneak peek at the show's funniest scenes from the upcoming season followed by a Q&A with the audience
American Dad: An exclusive preview of next season followed by a panel conversation with the cast and producers featuring Seth MacFarlane, Wendy Schaal, Scott Grimes, Rachael MacFarlane, Dee Bradley Baker, Mike Barker and Matt Weitzman.
Sunday, July 15
The Cleveland Show: World premiere screening of "Menace II Secret Society," the season four premiere episode followed by a Q&A with panelists Seth MacFarlane, Mike Henry, Sanaa Lathan, Kevin Michael Richardson, Reagan Gomez and Rich Appel
Sons of Anarchy: An "inside look" with creator Kurt Sutter and stars Charlie Hunnam, Katey Sagal, Ron Perlman, Maggie Siff, Kim Coates, Mark Boone Junior, Tommy Flanagan, Theo Rossi, Ryan Hurst and Dayton Callie (Hall H)