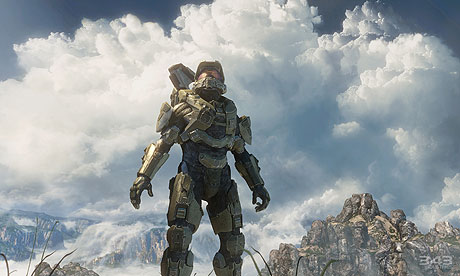 Microsoft's Major Nelson revealed its plans for this year's SDCC, and like the title says, it's all about Halo 4.
Not only will attendees be able to go hands-on with the latest entry in the Halo franchise at the Xbox booth, but it's also the first time the multiplayer will be playable for the public. There will also be prizes during special events at the booth throughout the weekend, the specific events and times not yet announced.
The Hard Rock will once again host the Xbox Lounge, Thursday through Sunday from 9AM – 5PM where you'll be able to play Forza Horizon, Fable: The Journey, Dance Central 3, Assassin's Creed III, Resident Evil 6, Borderlands 2, Hitman: Absolution, Sleeping Dogs, Deadlight, Wreckateer, and more.
As reported earlier, Xbox will be the official videogame sponsor of Nerd HQ, including an exclusive hands-on with the new Tomb Raider, a brand-new map from Gears of War: Judgment, Hitman: Absolution, and more.
In addition to the exhibition floor and offsite events, Xbox will be sponsoring three videogame panels during the weekend, including:
The Fiction of Halo 4 on Thursday, July 12 at 4:45PM in room 6BCF
Halo 4: A New Campaign and Halo Infinity Multiplayer on Saturday July 14 at 3:15PM in room 6DE
And the previously reported Gears of War: Past, Present and Future panel on Friday July 13 at 2PM in room 6BCF
Are you excited to go hands-on with Halo 4? Let us know in the comments.