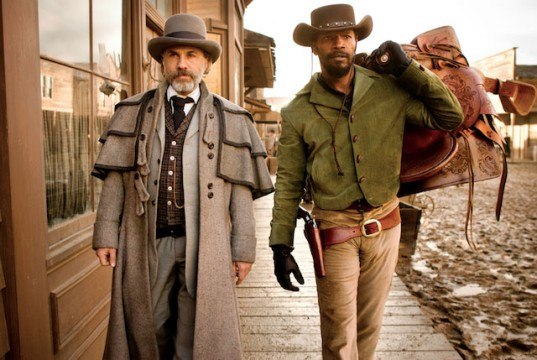 Just like we said last year, you never know anything about Comic-Con until it's officially announced. That being said, today's news brings a surprise confirmation and a rumor of a film that may be circling the wagons outside of the convention center.
And just like that, The Hollywood Reporter has confirmed Glee will indeed be back to SDCC this year:
The Fox musical dramedy will make its fourth trip to San Diego next month when Lea Michele, Cory Monteith, Darren Criss, Kevin McHale, Jenna Ushkowitz and Naya Rivera will join executive producer Brad Falchuk for a panel set for Saturday night.
The Glee panel will reportedly be moved from last year's Hall H location to the Indigo Room in the Hilton Bayfront adjacent to the convention center, and will take place Saturday July 14 from 6-7PM. It has been confirmed it will again be moderated by Michael Ausiello.
And in another bit of exciting news, Latino-Review's elmayimbe, who has proved to be a dependable source for information in the past, tweeted Quentin Tarantino will be making his first official appearance at SDCC since 2009 by bringing his new film, Django Unchained, to San Diego this July:
[blackbirdpie url="https://twitter.com/elmayimbe/status/212948108668174337″]
We suspect this will be more of an offsite event rather than a panel during the con. elmayimbe's tweet mentions the film's appearance is sponsored by Patron, which for those who don't know is a brand of tequila. Since the family-friendly CCI won't allow such a sponsorship inside the convention center, don't expect to see Tarantino, Leonardo DiCaprio, Jamie Foxx, Christoph Waltz or Samuel L. Jackson together on stage in front of the Comic-Con backdrop.
But again, you never know unless it's officially announced.
Stay tuned to SDCCBlog.com for the latest SDCC updates as they become available.