The parade of Comic-Con news continues ahead of the formal CCI schedule announcements, and as always we do our best in rounding it all up for you.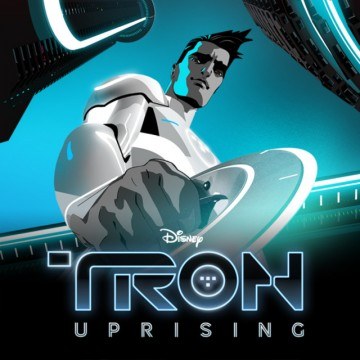 In a bit of housekeeping, Variety last week revealed the slate of Disney Channel shows coming to SDCC this year. Returning to the con is Phineas and Ferb, as well as the currently-airing TRON: Uprising, as well as the upcoming Wonder Over Yonder.
For TRON: Uprising, expect a star-studded panel including "Elijah Wood and original TRON star Bruce Boxleitner, as well as producers Adam Horowitz and Edward Kitsis". This is good news, considering TRON took a back seat to Kick Buttowski and Motorcity at a shared Disney XD panel last year. And Wonder Over Yonder, the new show from the creative minds behind Powerpuff Girls and My Little Pony, will be airing a sneak peak of the fall series for lucky audience members.
No other specifics such as time and location were given in the Variety article, but we'll the details know soon enough when the official schedules are released.

One of our favorite exhibitors year after year at the con, DVD publisher Shout! Factory announced (via TFormers.com) a panel for its recently-licensed Power Rangers franchise. The panel, titled "Power Rangers: 20 Years and Beyond", will be held on Thursday July 12 at 2PM in the Indigo Room at the Hilton Bayfront, featuring "members of the creative team, on-screen talent and other notables from the two-decade history of the series". We think this panel has the potential to be one of those panels that flies under the radar but is packed full of interesting stories and entertaining moments.
In addition to its Power Rangers panel, Shout! Factory will be holding several signings and appearances at their booth (#3849), including talent from The Hub's Transformers Prime and Mr. SquarePants himself, Tom Kenny, representing Marvel's Super Hero Squad and Rocko's Modern Life. The publisher's Comic-Con exclusives include a Mighty Morphin Power Rangers: The Complete Series 19-DVD Comic-Con exclusive version box set, as well as your very own My Little Pony Wedding tiara. Bronies, look out!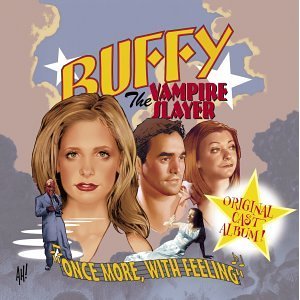 Lastly, Twitter user @Marisa revealed the Buffy Sing-Along information for this year. Traditionally the last panel of the weekend, this fan-favorite closes out the con with a presentation of the musical episode, "Once More With Feeling", Rocky Horror-style, on July 15 at 3:30PM in room 6BCF. Last year this crowd-pleaser filled Hall H, so it's interesting to see it moving to a smaller room this year.
Will you be sticking around until the very last panel of SDCC? Are you a Spike or a Xander? Let us know in the comments.