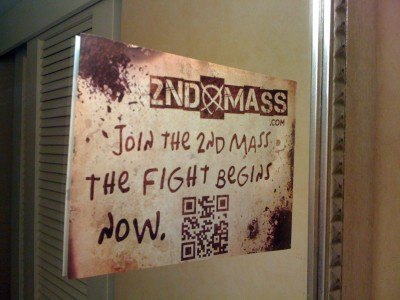 – TNT announced Falling Skies would be making its third appearance with a return to SDCC this July. The action-drama will hold its ground on Friday, July 13, at 4:30PM in room 6BCF, for a panel and Q&A with cast and crew. Announced guests of the panel, moderated by Wil Wheaton, include stars Noah Wyle, Moon Bloodgood, Will Patton, Drew Roy, Connor Jessup, Colin Cunningham, Sarah Carter and executive producer Remi Aubuchon. An autograph signing will follow at the Dark Horse booth at 6PM.
– Merlin's King Arthur, Bradley James, confirmed via Twitter he will not be attending the show's panel at SDCC this year.
[blackbirdpie url="https://twitter.com/BradleyJames/status/217365978005250049″]
– In Nikita news, Huffington Posts' Laura Prudom announced via Twitter she will be moderating the show's panel. Also, Nikita Fanatic revealed the show would hold an autograph session on Friday July 13 at the WB booth, with stars Maggie Q, Shane West, Lyndsy Fonseca and creator Craig Silverstein.
– Lastly, in news that's sure toplease both Twihards and, well, the rest of the Comic-Con audience, Summit announced The Twilight Saga: Breaking Dawn – Part 2 will be kicking things off at this year's SDCC as the first Hall H panel of the con. 'Nuff said.