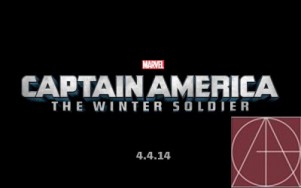 It's barely March, yet we're already seeing some early panel confirmations for this year's San Diego Comic-Con.
The Art Directors Guild website was updated today with news that the Production Designers' and Illustrators' panels will return to SDCC this year:
The ADG at Comic-Con 2013 is a go and the Guild's Comic-Con Committee is going into overdrive planning our seventh Con.

We will have Production Designers' and Illustrators' panels, with details of a possible third panel still being finalized.
In addition, Peter Rubin, who has contributed to such films as Green Lantern and the upcoming Man of Steel and Captain America: The Winter Soldier, tweeted he will be a guest at the Illustrator's panel.
@ManofSteel_2013 – looks like I will be going to SDCC to be on the ADG illustrators' panel… Date and time TBD

— Peter Rubin (@peter_rubin) March 4, 2013
The ADG panels showcase the talents and discuss the craft of the artists behind our favorite Hollywood blockbusters. And who knows, maybe at this year's Illustrators' panel we'll get our first glimpse of Captain America back in action.
Last year's Production Designers' and Illustrators' panels can be viewed from the ADG website.
Did you go to last year's ADG panels? Tell us what you thought in the comments.