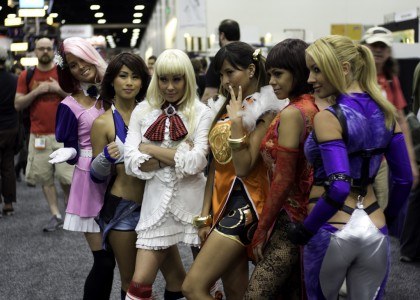 CCI has posted details regarding the 39th annual Masquerade for San Diego Comic-Con 2013.
The event, to be held 8:30PM on Saturday July 20 in Ballroom 20, will award winners of the major categories with a Free 4-day badge for next year's SDCC. That's right – no EPIC registration  do not pass Go!, do not collect 200 dollars – it's straight on to Comic-Con 2014 for you. Better yet, if you are competing as part of a group, up to four individuals in the group are eligible to receive the 4-day badge per category. Can we get a Bazinga!
The categories awarding the free 4-day badge are as follows:
Best In Show

Judges' Choice
Best Re-Creation
Best Original Design
Best Workmanship
Most Humorous
Most Beautiful
Best Young Fan
In addition, several companies have also donated cash and prizes for their own awards, such as DC Comics and Lucasfilm Ltd. More companies and awards will be added in the weeks to come.
The deadline for entry is July 1, but CCI warns some years they fill up as early as May due to demand, so reserve your spot early!
Check out the Masquerade page on CCI's official Comic-Con website for complete details and the entry form.
Are any of our readers participated in prior years? Who is going again this year? Let us know in the comments!