[UPDATE May 22] CCI has updated its 2013 Badge Purchase page, and it appears that only single-day passes will be available during the upcoming resale. Here's the screenshot of the page: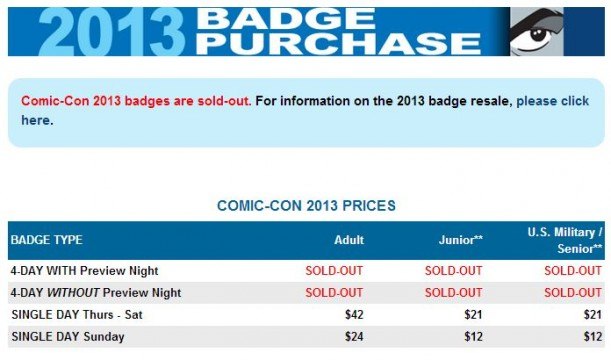 We'll update the post as more information becomes available.
The original post: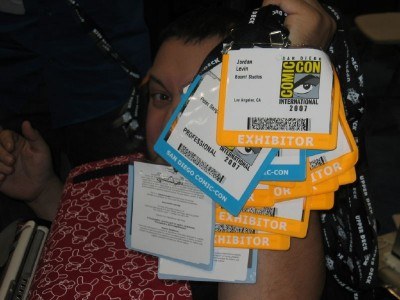 We just received an update on the Comic-Con badge resale. Here's the info from CCI:
Comic-Con is happy to announce a badge resale will open sometime in June 2013. If you have a Comic-Con Member ID, you will be sent the resale date and time via email. To receive this email notification, please be sure to sign in to your Member ID account and confirm that you did not "opt-out" of email correspondence from Comic-Con International. This information is found in the "Change My Preferences/Unsubscribe" section once you have logged in. If you have selected to "opt-out" of email notifications from Comic-Con, you will not be notified when badges go on sale.
We will update everyone as soon as we get a definitive date/time.