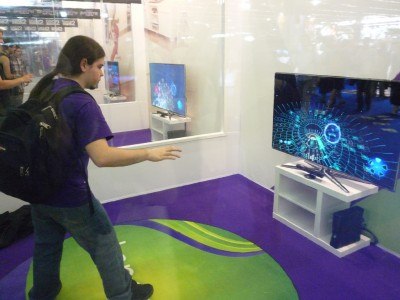 The San Diego Comic-Con information stampede has already begun, so it is a good idea to start building that EGO PLAN we talked about earlier. The key to a good plan is a sound foundation and the base for my EGO PLAN is the Environment. That being said the Environment should be something that you are fairly knowledgeable and comfortable using at this point. It is not a good idea to try something new with SDCC less than two months away! So before I start going into the set up the best thing to do first is take inventory. Make a list of what devices you plan on using to prepare for SDCC and what devices you plan on using at SDCC. So your list should look something like this: computer, laptop, phone, iPad, tablet, etc.
Once you have your list completed then you can start setting up the Environment on each device. My list consists of three devices: a PC, an Android phone and an Android tablet. I am a minimalist and also like to keep my devices similar so I can share resources (I will go over this on the Accessories article later), plus I like to travel light as I know I will need that extra space for the swag I will be collecting during the con. Take note – just because I am using a PC and Android devices this doesn't mean you should. Do not let my list influence you as I stated earlier you should be knowledgeable and comfortable with your Environment as you do not want to hesitate or wonder if you are doing something right or wrong. That hesitation could cost you precious time or frazzle you enough to throw you off your plan so if you are a Mac, iPhone, Linux, etc user continue to use those platforms as the setup steps I go over should be similar and may only require different procedures to achieve them.
Once I have all my devices secured I start setting up my PC Environment as it will be my main hub and where I will be doing the majority of my work. So what I do first is list the tools I will be using (internet browser, email, social media, etc) and topics that interest me at SDCC (signings, swag, shows, etc) then I create a folder system and label nomenclature (usually SDCC-topic) from that. I like to compartmentalize everything from the information that I will be gathering and creating to the tools that I will be using. I like knowing that everything I need is in one place on my desktop and it is just a double click away. So after finishing listing the tools and topics I start creating folders on my desktop and labeling them (this is fluid as you can change folders, rename, etc) once that is done I use a basic pyramid layout for my folder structure and create a parent SDCC2013 folder on my desktop and then proceed to move the other folders I created on the desktop into there.
My next step is then to set up my mobile Environment. This will be an ongoing process as my mobile Environment will be a folder where the apps I use that are specific to SDCC will be put in. These are the steps to create a folder on my Android phone:
Locate the apps you want to put in a folder

Pick your first app you want to put into a folder

Touch and hold that app (keep this held down while doing step 4)

Locate the second app you want to put in a folder

Drag the app you are holding down above the the app you located in step 4 then drop it on top of it

This will create a folder with the apps on the home screen

Next click the top bar to modify and title.

From this point just pick another app and drag and drop the app on top of the folder on the home screen to add it.
The steps may differ on your device so an easy Google search should get you the right procedure.
Now I need to look at tools that I can share across my Environments for easy access and placement of information. For me the perfect tools are from the Google: Google Drive, Gmail, Google Docs and Google Calendar. Not only are they really easy to use but they are free to use just for signing up for a Google account, they are also cross platform accessible and they give you 15 GB of storage. If you are new to Google Tools and want more information here is their Getting Started Documentation. If you are not a Google fan and are using something like SkyDrive, MacDrive or DropBox with other tools please feel free to continue using those as they serve the same purpose they will just need different tweaks/apps to get the same results.
TIP: Even though you have a Gmail account already I suggest creating another account just for SDCC info so that there is no doubt what information is in there.
The final step for me in setting up my Environment is to connect and sync them so there is a flow and process that is seamless from my PC Environment to my mobile Environment and vice versa. The great thing about Google Drive is that I can download and install it on my PC and it creates a folder on my desktop that automatically syncs with my Google Drive in the cloud as long as I have an internet connection. What I do once I installed Google Drive on my PC and that Google Drive folder is created I move that Google Drive folder into my SDCC2013 folder that I created earlier and treat it as my share repository for all files. I then copy all the data folders in my SDCC2013 folder (so Tools folder would not be copied) and place them in the Google Drive folder. Now my PC and mobile Environment is connected and I can share files between them! There is so much more you can do but this is the basic steps for establishing the Environment in my EGO PLAN.
The next article will deal with the G in EGO PLAN… Gathering/Getting information so get your Environment set and be ready for the next Tech Tips with @evico: Gathering/Getting SDCC Information and as always if you have any questions please tweet @evico or leave comments on the article.