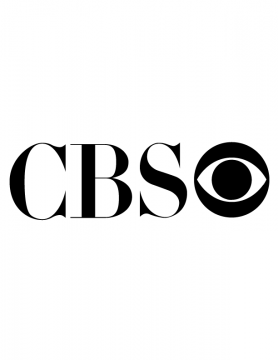 This afternoon, CBS TV Studios announced its panel lineup for this year's Comic-Con. Returning this year is fan favorite Beauty and the Beast, as well as new series Star-Crossed, Intelligence and Under the Dome.
There will also be autograph signings at the CBS Interactive Booth for Josh Holloway, Megan Ory, and Marg Helgenberger from Intelligence  on Thursday from 11:15PM-12:15PM, as well as Dean Norris, Mike Vogel and Rachelle Lefevre on Sunday at 3:30.
While no rooms were announced, Intelligence, Star-Crossed and Beauty and the Beast are all listed as "back-to-back", suggesting they may share the same room.
Here is the full lineup from their press release:
THURSDAY, JULY 18:

Intelligence (Co-Pro with ABC Studios) Hashtag: #IntelligenceSDCC

10:00 AM – 11:00 AM

Josh Holloway (Lost) makes his highly anticipated return to television in the new CBS series INTELLIGENCE, with co-stars Meghan Ory (Once Upon a Time) and Marg Helgenberger (CSI: CRIME SCENE INVESTIGATION). Be the first to see the world premiere of the first episode, followed by a panel discussion with series stars and executive producers Michael Seitzman (North Country), René Echevarria (Terra Nova, Star Trek: Deep Space Nine) and Tripp Vinson. The panel discussion will be moderated by Debra Birnbaum, President and Editor in Chief, TV Guide Magazine.

Holloway, Ory and Helgenberger will participate in an exclusive autograph signing following the panel at the CBS Interactive Booth at 11:15 AM-12:00 PM on the convention floor.

Star-Crossed

11:00 AM – 12:00 PM

It's a war of the worlds when an epic "Romeo and Juliet" romance ignites between a human girl and an alien boy, as he and others of his kind (Atrians), are integrated into a suburban high school after being banished for ten years. As this romance causes a violent encounter between their two families, can this couple's love – and peace between the species – survive? Join Matt Lanter (90210, Star Wars: The Clone Wars), Aimee Teegarden (Friday Night Lights), Grey Damon (Secret Circle, Nine Lives of Chloe King) along with executive producers Adele Lim (One Tree Hill), Meredith Averill (THE GOOD WIFE), Josh Appelbaum and Andre Nemec (Mission Impossible, Alias), and Scott Rosenberg (Gone In 60 Seconds, Con Air) for a first-look at a futuristic story of forbidden love,STAR-CROSSED, from The CW network. The panel discussion will be moderated by TVLine's Meg Masters.

Beauty And The Beast

12:00 PM – 12:45 PM

Paging all Beasties! Kristin Kreuk (Smallville) and Jay Ryan (Terra Nova) along with executive producers Jennifer Levin (Without a Trace) andSherri Cooper (Brothers and Sisters) invite all #Beasties to join them for an exclusive discussion of what is ahead for #VinCat and the sophomore season of the breakout fan-favorite series from The CW network. The cast and producers have a special surprise for fans at the panel which will be moderated by Jenna Busch from Fanhattan.com.

SUNDAY, JULY 21:

UNDER THE DOME

2:15 PM – 3:15 PM

The dome has descended upon Chester's Mill and there is no way in or no way out! Get a sneak peek of what's in store for the town and its residents as they become sealed off from the rest of the world in this summer's critically acclaimed series based on the bestselling book by Stephen King, from Amblin Television. Stars Dean Norris (Breaking Bad), Mike Vogel (Bates Motel) and Rachelle Lefevre (Twilight) will be joined by executive producers Brian K. Vaughan (Lost) and Neal Baer (Law & Order: SVU).

Norris, Vogel and Lefevre will participate in an exclusive autograph signing following the panel at the CBS Interactive Booth at 3:30 PM – 4:15 PM on the convention floor.
This means CBS won't be bringing Elementary back, or Reign, Criminal Minds, NCIS, or NCIS: Los Angeles – though in the past some of those casts have done autographs at the CBS Booth even without having a panel.
What are you most excited about? Let us know in the comments!