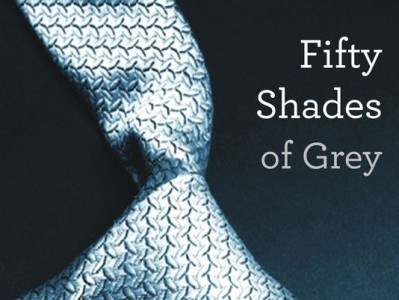 Entertainment blog Hollywood Life is reporting a big Fifty Shades of Grey movie announcement will be at SDCC this year. No details were mentioned, but it is expected we'll get some juicy cast rumors.
"A reveal of the cast is currently planned for Comic-Con," our source tells us. We're dying to know who will be announced as the two leads!
Rumors abound as to who will be playing the leads for the film adaptation, scheduled for release in August 2014. Ian Somerhalder, Henry Cavill, and Matt Bomer have all been mentioned for the role of Christian, but of those three only Somerhalder is confirmed to be already attending SDCC for The Vampire Diaries. It makes sense for Warner to trod out Cavill in its expected announcements regarding the future of the DC cinematic universe, but given that the follow-up to Man of Steel is on a fast-track for a 2015 release, he's probably pretty booked. That makes Somerhalder the logical choice.
The role of Anastasia is rumored to be filled by Game of Thrones' Emilia Clarke, or Amazing Spider-Man 2's Felicity Jones, both expected to be at SDCC for their respective panels. Alexis Bledel, Lucy Hale, and Shailene Woodley have also been mentioned in the running, although none are previously slated to appear at the convention.
Lastly, Fifty Shades of Grey is a Focus/Universal production, and if indeed we get the Universal Hall H panel we're expecting on Friday, with Riddick and The World's End, a casting announcement for this would be just the big media event Comic-Con attendees expect.
Are you ready to cheer for excitement or run for the hills? Let us know in the comments.