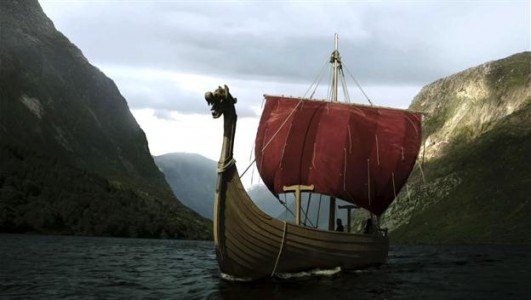 We have exclusive information on HISTORY's offsite plans at this year's Comic-Con for its popular Vikings series.
A "Vikings Interactive Waterway" offsite event will be set up across from the Convention Center which will allow attendees to race miniature Vikings ships on water, a Photo Op area for keepsakes, and "Lagertha"-inspired shield maidens who will greet visitors.
The Waterway will be open Thursday July 18 through Saturday July 20 from 11AM – 8PM. There will be a Vikings cast appearance at the offsite on Friday July 19 from 11AM-12PM.
This sounds like one of the coolest ideas for an offsite we've seen this year. Vikings fans, are you ready to charge to the Interactive Waterway? Let us know in the comments.