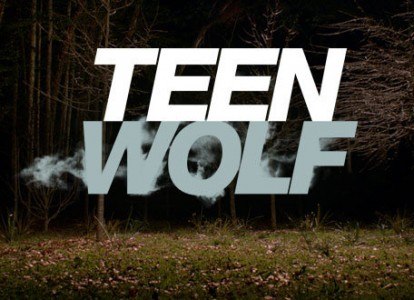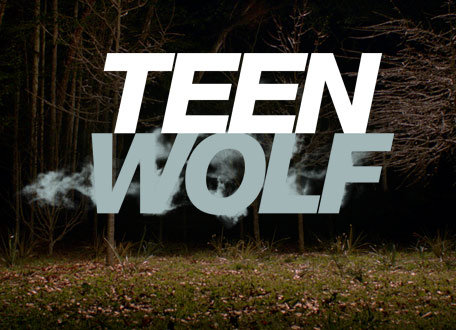 MTV has announced its panel and event lineup for Comic-Con 2013, via EW.com.
We had previously known that Teen Wolf would be returning to SDCC this year, but we now have the official confirmation from MTV along with panel details. The panel will be held on Thursday, July 18, and among the panel guests are stars Tyler Posey, Dylan O'Brien, Tyler Hoechlin and executive producer Jeff Davis. No time or room details were included in the announcement.
Also note the inclusion of O'Brien as a panel guest makes it likely he will also make a panel appearance for The Maze Runner as well.
New this year will be MTV2's "Party in the Park", an offsite event for all attendees on July 18 at 7PM which will include live musical performances, free food and drink, and MTV will be providing continuous streaming coverage from Comic-Con throughout the weekend.
[UPDATE] We just received the official press release with information on MTV's streaming coverage and more details on the "Party in the Park" event.
[UPDATE 2] On Lydia After Dark, actress Holland Roden revealed that the panel will be at 6PM.
First, here's the schedule for the streaming coverage, titled "MTV Geekend":
The complete schedule for "MTV Geekend" on-air programming will include the following:

"Guy Code Honors" (Airs Sunday, July 21, 8:00 p.m. ET/PT): The cast of MTV2's hit show "Guy Code" geeks out for one special night, saluting the best movies and TV shows that wowed the inner sci-fi, thriller and fantasy fans in all of us this past year, while looking ahead to the titles destined for greatness in the year to come. Filmed from San Diego during the MTV2 "Party in the Park," the hour-long special will feature performances, celebrity appearances and advance looks at major upcoming films, all while "Guy Code" cast favorites Jon Gabrus, Jordan Carlos, Damien Lemon and Chris Distafano break down which movies, shows, actors, heroes and heroines rocked the hardest.

"MTV's Comic-Con Live!" (Thursday July 18 through Sunday, July 21): MTV News' Josh and MTV Geek's Steven will anchor MTV's live streaming coverage of Comic-Con all weekend long, delivering hourly exclusive reveals of fans' favorite shows and most-anticipated movies. "MTV's Comic-Con Live" will feature interviews with the biggest names in movies, TV, comics and video games, while including comprehensive reports from the panels, the floor, the press rooms and the streets. The coverage starts on Thursday July 18 and leads into "Guy Code Honors" on Sunday night. Be sure to keep it locked to Comic-Con.MTV.com for the schedule and updates.
As far as the "Party in the Park" goes, it will be "on the ground at Petco Park, home of the San Diego Padres". So that's event number three at Petco this year.
[ORIGINAL POST] Here's MTV's complete panel lineup from EW.com:
Teen Wolf Comic-Con Panel (Thursday, July 18): Teen Wolf cast members Tyler Posey, Dylan O'Brien, Tyler Hoechlin, Crystal Reed, Holland Roden, Daniel Sharman, Max Carver, Charlie Carver and Executive Producer Jeff Davis are taking Comic-Con by storm again, and giving fans an exclusive first-look at an all-new trailer, along with the latest scoop from season three during the Q&A session. Jarett Wieselman, Editorial Director of ET Online, will moderate the panel.  The panel location and exact time will be announced at a later date. "Teen Wolf" airs Monday nights at 10:00 p.m. ET/PT on MTV.

MTV2 Party in the Park (Thursday, July 18, 7:00 p.m. PT): The first-ever "MTV2 Party in the Park" will celebrate the fans at Comic-Con, with access to live musical performances, and free food and drinks.  Performers are still TBA.

MTV Presents: Creator Pitch LIVE! (Friday, July 19):  MTV Comics Executive Editor Tom Akel hosts the 2nd annual "MTV Presents: Creator Pitch LIVE!," a live pitch competition between three of the top creators in the business. Last year's winner David Petersen (Mouse Guard) will be back to defend his crown against two new challengers. Creators are presented with a topic just a few weeks out from the convention and then develop original pitches that the fans vote on to determine the winner.

MTV Comics Premieres Graphic Novel The Gloom: From acclaimed writer Tony Lee (Doctor Who, Starship Troopers), and artist Dan Boultwood via Arcana Studios, comes the graphic novel The Gloom. In 1940s Manhattan, vigilante The Gloom is America's last line of defense against the Nazis, classic pulp heroism, and common sense.  Tony Lee will be signing copies of The Gloom at Arcana's booth #2415.
Excited for Teen Wolf? Ready to hang in the park with music, free food and thousands of fellow geeks? Let us know in the comments.