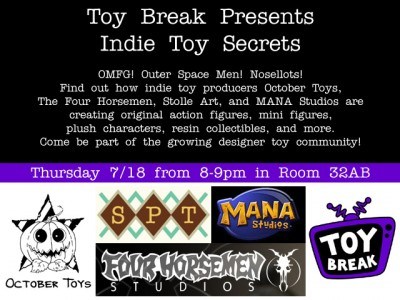 Longtime cornerstone of the independent toy scene at San Diego Comic-Con (SDCC), October Toys, has announced big plans for this year's show. In addition to their usual booth that will be stocked with tons of unique toys, October Toys will also be adding a panel this year that follows the independent toy scene.
Amongst the exclusives are variant color ways of best sellers from the company this year. First, they will be releasing yellow and blue versions of their OMFG Series 2 figures that will have a very affordable $10 price point.

Additionally, they have announed yellow and blue variant Baby Deadbeets at a $4 price point. All exclusives will be available at booth 4951 while supplies last.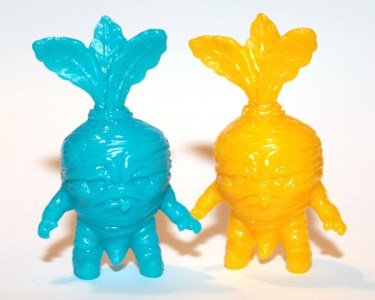 In addition to the exclusives, the team will be stepping away from the booth and hosting a panel on Thursday of SDCC in room 32AB from 8 PM-9 PM. Toy Break Presents Indie Toy Secrets will feature some of the top artist behind both the mainstream and independent toy scene: George Gaspar (October Toys), Scott Tolleson (Stolle Art), H. Eric 'Cornboy' Mayse (The Four Horsemen), and Jay Garcia (MANA Studios). The panel will be moderated by Ayleen Gaspar (Toy Break).
If you're interested in more information on the plans for October Toys and Toy Break, more information can be found as they do thier Countdown to Comic-Con on Toy Break.
Which indie toys will you be hunting at SDCC this year? Let us know in the comments below.