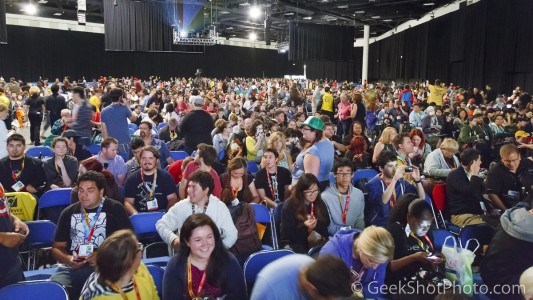 Shawn and Kim rejoin James and Jeremy to talk the SDCC news of the week. It's a good thing because frankly there's more fresh news than two grown men can handle. Panels! Exclusives! Offsites! Oh my!
Best of all, we talk with Germain Lussier from Slashfilm.com on what we can all expect to see in Hall H this year (hint: not a certain mouse).
Show Notes:
SDCC 2013 Offsite Event Calendar
SDCC Badge Resales Soon – Get Ready!
Hasbro SDCC 2013 Exclusives [UPDATE May 29]
SDCC Panel News: Agents of S.H.I.E.L.D., OUAT In Wonderland 'In'; Castle 'Out'
SuperShuttle Offers Discount Code for SDCC Travelers!
Music:
Intro: "Omg I <3 Livejournal (And My Livejournal <3s Me)", Talkshow Boy
Interstitial Music: "Planning Theme", The J. Arthur Keenes Band
Outro: "Joss Whedon", lo-fi is sci-fi

Podcast Links:
Download: 61MB, 1 hour 26 minutes [Direct Link]
Subscribe: [RSS] [iTunes]

The Hosts:
Jeremy Rutz
Twitter:@spotanime
Website: About Me
James Riley
Website: geekshotphoto.com
Kim Twombly
Twitter: @OutsideComicCon
Website: OutsideComicCon.com
Shawn Marshall
Twitter: @The_Con_Fluence
Website: TheConFluenceCovers.com
Image courtesy of Geekshotphoto.com