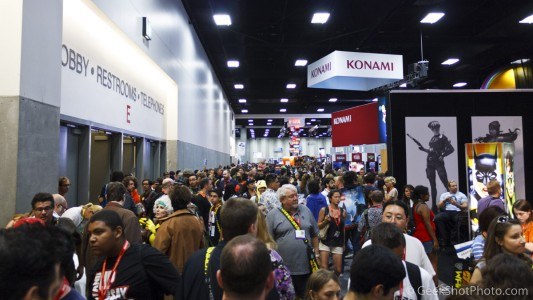 Today we bring you a very special episode – our interview with David Glanzer, Director of Marketing and Public Relations for Comic-Con International. You know, the organization that is responsible for all the awesomeness that is San Diego Comic-Con? We ask him our readers' most pressing questions: Why the badge giveaway? When will the programming schedule be released? Why do shows like Castle not make the cut? And more.
David doesn't only just work for CCI, he's a fan just like the rest of us. So rest assured that he's looking out for all of us in making this year's convention the best ever. After listening to this interview, we're sure you'll agree.
We thank David and the CCI staff for making this interview possible.
Music:
Intro/Outro: "Planning Theme", The J. Arthur Keenes Band
Podcast Links:
Download: 21MB, 31 minutes [Direct Link]
Subscribe: [RSS] [iTunes]

The Hosts:
Jeremy Rutz
Twitter:@spotanime
Website: About Me
Image courtesy of Geekshotphoto.com