We've started a new, quasi-regular column on the Blog titled "Under The Tents". The title is symbolic, as it's representative of the times we all line up under the tents waiting for those big moments to happen inside Hall H or Ballroom 20.
You can read yesterday's Saturday Jam Edition here.
Here's the rest of the stuff you might have missed for today:
True Blood will be back at Comic Con again this year, as confirmed by star Kristin Bauer via Twitter. She states that she "thinks" the True Blood panel will take place on Saturday, which would make sense, given that's the day it's occupied the last few years in Ballroom 20. Bauer is also announced for TV Guide's Fan Favorites panel on Friday, making it a busy weekend for her.
@BeastieVinCat I think our #TrueBlood #SDCC panel is Saturday

— Kristin Bauer (@IamKristinBauer) June 29, 2013
Upcoming film The Darkness Descending announced that they'll be holding an offsite event on Saturday with exclusive clips and stars from the film, including Danny Trejo (Machete, Sons of Anarchy). The event will start at 4PM at Syrah Wine Parlor downtown, and you can get more information and RSVP at their Facebook.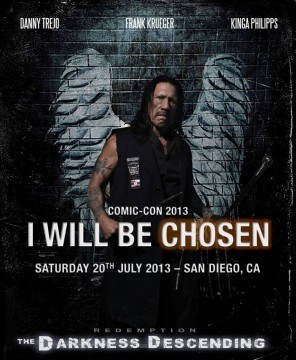 Actress Mindy Sterling, best known from Legend of Korra and Legit, revealed via Twitter that she will be signing autographs on Friday from 10AM-2:30PM. It's not clear whether she'll be signing by herself, or for one of her TV series.
Gonna be at Comic Con signing autographs July 19 from 10-230.

— MindySterling (@Msmindysterling) June 29, 2013
In addition to the Fringe book signing we mentioned yesterday, Insight Editions will also debut new projects at Comic Con for Game of Thrones, Assassin's Creed, Pacific Rim and more. They will also have more book signings at their booth (#1134), and here's the rest of their schedule from their press release found on Blizzplanet.com:
Author and animation expert Jerry Beck, The 100 Greatest Looney Tunes Cartoons, Friday, July 19, at 11:00 a.m.
Artist and illustrator Scott Campbell, Amazing Everything: The Art of Scott C., Friday, July 19, at 2:00 p.m.
Author David S. Cohen, who has written for Variety for over a decade, Pacific Rim: Man, Machines & Monsters, Saturday, July 20, at 3:00 p.m.
One person who won't be in attendance at this year's San Diego Comic Con: Gerard Way. The frontman of former band My Chemical Romance and author of The Umbrella Academy announced via Twitter that he won't be attending this year.
Rough…and my costume for SDCC was gonna be sick this year #cantgo

— Gerard Way (@gerardway) June 30, 2013
No surprise, but still good news – the pedicabs will be back at SDCC this year! The company VIP Pedicabs placed an ad on Craigslist looking for drivers for this year's con, which is great news to anyone who has tried schlepping it a mile to their car after a full day at the convention center.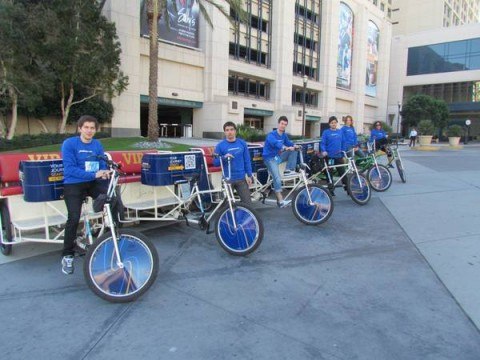 Anything we missed? Let us know in the comments, drop us a line or tweet us at @SD_Comic_Con.