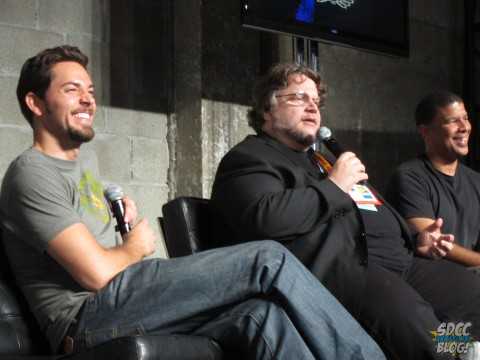 Zac Levi and his company The Nerd Machine have announced "the first wave" of panels for their 3rd Annual Conversations for a Cause, this year to be held at Petco Park. And just like in years past, if your San Diego Comic Con schedule wasn't already looking overbooked, it probably is now.
The schedule includes several highlights, including repeat guests Dr. Who, Psych, and Joss Whedon. They'll also be holding conversations with upcoming films I, Frankenstein, 300: Rise of an Empire, and most interestingly, The Maze Runner – likely confirming it as one of the yet to be announced 20th Century Fox movie panels on Saturday.
No word yet on any of the group conversation panels for who will be in attendance, but in years past, Nerd HQ has done a good job of assembling most, if not all, of the casts.
Additional guests Nathan Fillion, Seth Green, Jared Padalecki, and of course Zac Levi will be announced later, likely when scheduling can be worked out. Tickets will go on sale tomorrow through BrownPaperTickets.com tomorrow (Thursday) at 12PM PST and will cost $22 each.
Here's what the schedule looks like:
THURSDAY
Psych: 9AM
The Maze Runner: 4PM
Sherlock: 5PM
FRIDAY
I, Frankenstein: 12:15PM
Orphan Black: 3PM
300: Rise of an Empire: 4:15PM
Joe Manganiello: 5:30PM
Haven: 6:30PM
SATURDAY
Joss Whedon: 10AM
Thrilling Adventure Hour: 11:30AM
Dr. Who: 2PM