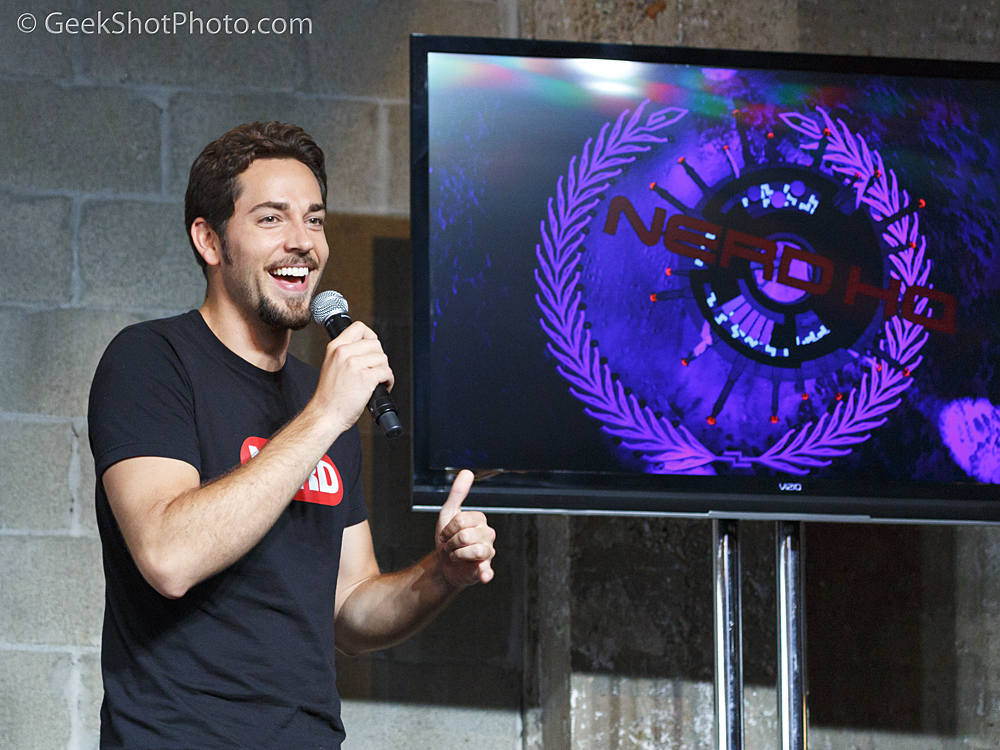 Like everything with San Diego Comic-Con, there's no rest for the wicked. Having just dealt with the huge wave that was the 2013 Programming Schedule, now comes word that the annual fan-favorite Nerd HQ convention, started two years ago by Chuck star Zachary Levi, will be announcing its schedule of Conversations for a Cause panels on Wednesday, July 10.
Not much has been said this year about the convention, aside from the confirmation it will be movin' on up to a new location – Petco Park – in 2013. Earlier this year, we speculated how Nerd HQ might use the new digs, and hopefully in just 24 hours we'll know exactly what they'll be doing and how they'll be using the space.
Nerd HQ has been home to some great panels in the past two years, so we're expecting nothing less in 2013. And we already know Nathan Fillion will be hanging around for something…
We'll update this post with the panel and event information as it's announced, so stay tuned to our blog, Twitter, Facebook and Google+ pages.
[UPDATE] The official Nerd Machine Twitter account posted earlier today the "first wave of panels" will be announced tomorrow, and tickets will go on sale for those on Thursday at 12 noon PT.
The first wave of panels will be announced tomorrow morning.Tix for those will go on sale Thursday at noon Pacific time.#nerdhq #staytuned

— Nerd HQ (@thenerdmachine) July 10, 2013
Makes it seem like they'll be doing a staggered launch of panel sales, much like the ticket sale redo last year.
Excited for a big upgrade at Nerd HQ this year? Let us know in the comments.
Image courtesy of GeekShotPhoto.com