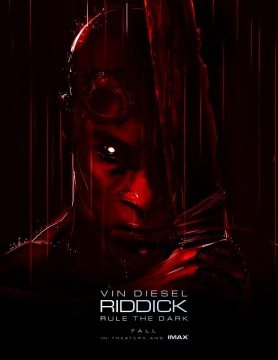 CCI is releasing the programming schedule for Comic-Con 2013 in it's annual fashion, and we'll be bringing you the highlights of each day as they're announced.
We'll also be discussing our thoughts on this year's lineup, including our top picks, in a special series of podcasts (the first of which will cover Thursday-Friday's lineup). You can read Thursday's highlights here.
Saying that, bring on Friday!
The biggest surprise of the day is probably that for the first time ever, although The Big Bang Theory will be in attendance, they'll be without their cast. The "Inside the Big Bang Theories Writer Room" panel, which kicks off the day in Ballroom 20 (after the show spent last year in Hall H), will give us an inside look into the creators of the show, but it appears they'll do so without the main stars. Legends of Korra and Bones return to Ballroom 20, but expect the room to remain packed until after the highlight of the day – Marvel's Agents of S.H.I.E.L.D. Other highlights include The Following, a first look at new series Almost Human, TV Guide Magazine's annual Fan Favorites panel (getting a nice boost up from Indigo Ballroom this year), and the return of Dark Horse's Joss Whedon conversation.
Closing out the day will be the world premiere of The Justice League: The Flashpoint Paradox, a new animated DC film, with Justin Chambers, Kevin McKidd, C. Thomas Howell, Cary Elwes, and more attending the star-studded panel.
Hall H offers some of the most anticipated panels of the year on Friday, kicking off the day with The World's End. We'll get the first look at the Kickstarter-funded Veronica Mars film, followed by a split presentation on Kick Ass 2 and Riddick – though no word yet on which cast members from the former will be attending. Just like last year, two of TV's biggest series are in Hall H – The Walking Dead and Game of Thrones (with a panel that includes cast members John Bradley, Emilia Clarke, Nikolaj Coster-Waldau, Peter Dinklage, Michelle Fairley, Kit Harrington, Rose Leslie and Richard Madden). The biggest panel of the day is likely to be Sony's two hour block, which includes presentations on Cloudy with a Chance of Meatballs 2, The Mortal Instruments: City of Bones, RoboCop, and The Amazing Spider-Man 2.
Finishing out the day will be the return of now annual At the Drive-In panel, this time featuring the entire current line-up of Metallica. They'll be showcasing their new 3D movie Metallica Through the Never with world premiere preview footage, theatrical trailer and poster. The director and producer of the movie will also be on the panel, which looks to bring a rocking end to a fantastic day in Hall H.
Fans of Cartoon Network and adult swim need only to head to the Indigo Ballroom, as the two networks rule that room all day, until the Eisner Awards at night. Swing by the Hilton Bayfront for your chance to catch Regular Show, Adventure Time, The Venture Bros., Children's Hospital, Robot Chicken, Archer, and more. Plus Nickelodeon's Teenage Mutant Ninja Turtles will return with producers and cast, including the new Shredder, in Room 6A.
Just like Thursday, there's too much TV to be confined to even two rooms. For a look at Vikings, Banshee or Phineas and Ferb you'll have to head to Room 6A, and for Orphan Black to 7AB, and . And of special note – Teen Wolf fans or fans of anything Bryan Fuller should scope out "The Character of Music" in Room 32AB, where showrunners will discuss how music has influenced their TV shows and movies.
Something new and interesting is Comic-Con will be using the Lyceum Theater in Horton Plaza for a couple panels on Friday. They'll have the "Showrunners Documentary Film Panel: Showrunning: The Hardest Job in Entertainment?" and "Nerdist: A Conversation With…" in that venue. Besides being farther offsite than any other official SDCC event, you will need tickets and a wristband in addition to your badge to attend. The ticket lottery will be at 9 AM in the Autograph Area of the Sails Pavilion. For more information check out the Lyceum link above.
Video games are represented across the board. Assassin's Creed IV Black Flag gets a live demo and Q&A in Room 6BCF and features Todd McFarlane among others. "Namco Bandai Games presents the Future of Fighting Games" is in Room 7AB. Thief and Street Fighter! get their own panels. Plus there are the "Art of Video Games" panel in Room 7AB and "Bringing an MMO to Life" in Room 24ABC.
As far as comics panels go, once again there is a large amount of content. Marvel and DC Comics re-up their annual Cup O' Joe (6BCF) and New 52 (6DE) panels. There are 8 Spotlights on creators throughout the day, plus some special guest appearances. Such as Terry Moore's Strangers in Paradise 20th Anniversary in 23ABC and Fred Perry's Gold Digger in 26AB. IDW brings back series creator Chris Carter for The X-Files Season 10 panel in Room 5AB. Plenty of other comics are represented from Aspen, Arcana, UDON, and more to independents and individual creators.
There's just too much to grab it all, but here are some of the highlights in areas we haven't covered yet. Snoopy gets a Retrospective in Room 28DE. Steampunk gets a couple panels in Room 25ABC. Star Trek and Star Wars are represented with multiple panels, both at the same time at "Psychology of Star Trek vs. Star Wars: Episode II" in Room 24ABC. Grant Morrison will be making his only panel appearance to show off his new YouTube series 18 Days in Room 6A. Science Channel brings the "Outrageous Acts of Science" panel to Room 5AB and promises to hand out giveaways to the audience "unlike any other panel at Comic-Con." There's also a fanfiction panel that includes Buffy alum Amber Benson in Room 29A.
You can check out the entire Friday programming here.
Which panels are your favorites this Friday? Your biggest surprises? Let us know in the comments!