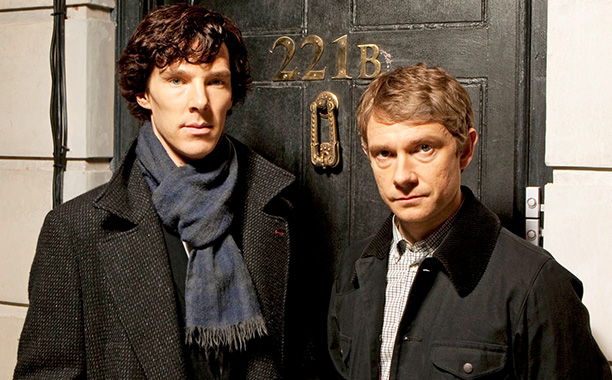 Good news, super sleuths! PBS is bringing Sherlock to San Diego Comic Con for the first time ever, as announced by Entertainment Weekly. This marks the first time EVER PBS has ever brought a show to Comic Con!
Although we have no date or room information on the panel yet, slated to attend are co-creators and executive producers Steven Moffat and Mark Gatiss, as well as producer Sue Vertue.
Unfortunately, Benedict Cumberbatch and Martin Freeman won't be in attendance – which likely has something to do with The Hobbit: The Desolation of Smaug still filming (and also confirms Freeman won't be on The World's End panel alongside Edgar Wright, Simon Pegg and Nick Frost).
However, Entertainment Weekly promises there will be "surprises", so perhaps we'll still see a digital message from the actors, or something even better. And with Moffat in attendance, he'll likely also be attending a Doctor Who panel, though we haven't heard anything official yet.
Are you excited for Sherlock's first ever Comic Con visit? Disappointed about the actors not being there? Let us know in the comments!