We've started a new, quasi-regular column on the Blog titled "Under The Tents". The title is symbolic, as it's representative of the times we all line up under the tents waiting for those big moments to happen inside Hall H or Ballroom 20.
You can read yesterday's edition here.
Here's the rest of the stuff you might have missed for today:
While we already reported that George R.R. Martin and the cast of Game of Thrones will be doing a signing at the WB Booth following their Friday panel, Martin has announced details on another of his autograph sessions. The signing, set for Thursday from 2PM-3PM at Booth #4902/4904, will also include the artist of the 2014 Ice & Fire calendar, Gary Gianni:
On Thursday, 2:00 – 3:00 pm, I will be signing copies of the 2014 ICE & FIRE CALENDAR, together with the amazing Gary Gianni, the artist. The signing will take place at Gary's booth, Booth #4902/ 4904 on the convention floor. First come first served, as usual… Gary has only 150 copies of the calendar, and I can only be there for an hour. Though this is a signing for the CALENDAR, not my books, I will autograph ONE (1) book for anyone who buys a copy of the calendar. As in other recent events, I will be doing only signatures, no inscriptions. Sorry, I'd love to, but time does not allow. Gary may or may not be doing inscriptions, don't know, that's his call.
Vinyl Pulse unveiled another exclusive making its debut at SDCC – the Mishka x Lamour Supreme Figure. It stants 13″ tall, and has no official name yet – or price, but you can check their site for more information soon.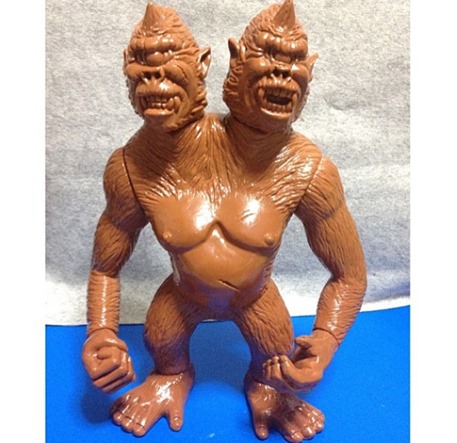 The Elder Scrolls, an online RPG, will be bringing their food truck to Comic Con on Thursday as part of their cross-country tour. The truck, which offers free food, photo opportunities, giveaways, and more. No word yet on where in San Diego the food truck will be located, but you can follow them on Facebook for more updates.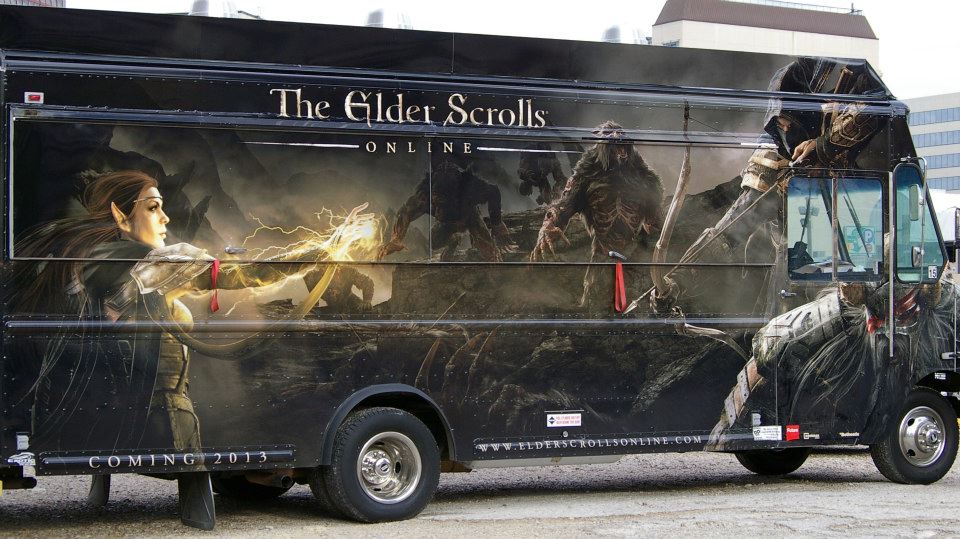 Metallica won't just be headlining Friday in Hall H – they'll also be doing a secret show following the panel, at an undisclosed location. A New York Times article suggested that 500 free tickets would be distributed, likely through the Hall H panel, but Metallica says there will be other ways to attend as well. Keep your ears to the ground! Here's the full information from their site:
We can't just TALK about the film when we are in San Diego… we want to play too! Following our chat in Hall H at Comic-Con, we'll be heading out to a super-secret spot to have some fun and hit the stage.

Comic-Con attendees will have a chance to win tickets at the Hall H event and Met Club members should keep their eyes peeled here for more details about chances to win tickets too.

Stay tuned!
"Watchmen" fans, now is your chance to meet artist Dave Gibbons! Hero Initiative is holding a series of five auctions on ebay, wherein the winners of the five lots will get a chance to meet Gibbons in a very limited meet-and-greet session and lunch. Each of the winners will also receive two autographs from Gibbons, and a sketch done by Gibbons. You can view all five auctions and bid on ebay.
Chris Hardwick and The Nerdist Podcast Live! at the Balboa Theatre in San Diego announced that their guest for this year will again be fan favorite Matt Smith – likely for the last time, as the Doctor Who star will be leaving the series in the Christmas special. Tickets can be purchased on TicketMaster, but hurry, as there aren't many tickets left.
ANNOUNCEMENT! Our guest for Nerdist Podcast live at SDCC Sat July 20 is none other than MATT SMITH. Tix almost gone! http://t.co/aB2p1r0cHN

— ʞɔiwbɿɒH ꙅiɿʜƆ (@hardwick) July 7, 2013
Yesterday's Toucan Tip from the Official Blog of Comic Con International offered an important reminder – "Remember the Hall H and Ballroom 20 Playbacks!" If you're having trouble deciding between Ballroom 20 and Hall H programming, the playbacks at the end of each day are the closest thing to being able to clone yourself to attend it all:
>With our complete program schedule for Comic-Con 2013 reaching its completion today, we want to remind you that if you miss out on seeing some of the presentations in Hall H and Ballroom 20, we do offer a "Panel Playback" Thursday, Friday, and Saturday nights in Room 25ABC, starting at 8:00 PM. This program shows the panel discussions only—NOT the footage of films or TV shows shown at these events—so it's not quite the real thing, but it's the next best thing. As a bonus, attendees get to choose from a selection of our most popular Hall H and Ballroom 20 panels of the day and vote for what they want to see with a show of applause.
Today's Toucan Tip is a good one for folks trying to spend a little less on food and more on those awesome SDCC exclusives: "Wear Your Badge When You Go Out to Eat!"
Keep that Comic-Con 2013 badge on and wear it proudly when you go out to eat, because local restaurants will be offering special offers and discounts for Comic-Con badge-holders!
With that said, CCI has also released its Restaurant Guide for 2013, with "over 150 restaurants and food and beverage establishments are listed in the downtown, Gaslamp, Horton Plaza, East Village, and Seaport Village areas, most if not all, within walking distance of the San Diego Convention Center", as well as some coupons for area restaurants.
Anything we missed? Let us know in the comments, drop us a line or tweet us at @SD_Comic_Con.