We've started a new, quasi-regular column on the Blog titled "Under The Tents". The title is symbolic, as it's representative of the times we all line up under the tents waiting for those big moments to happen inside Hall H or Ballroom 20.
You can read today's Early Edition here.
Here's the rest of the stuff you might have missed for today:
 A two-foot-high Rubik's Cube made entirely of yarn will be going up across the street from the convention center at Comic Con on Thursday. Artist Marcy Kraft, aka the Crochet Grenade, will "transform about 25 of the cement blocks across the street" into her temporary art installation – so keep your eyes peeled!
Still on the fence about joining the Zombie horde during The Walking Dead Escape? Now that the programming schedules have been released, it's time to set your plans. Register for the 4:30pm Walker Wave for Friday, July 19th and receive $15 off.
As a Horde Walker, you will receive a professional make-up session, Walker training, 2.5 hours to haunt the course and access to the Escape Party! PLUS: the first 8,000 walkers and survivors to register will receive a limited edition The Walking Dead: Rise of the Governor Novel!
In other Walking Dead news, Skybound has announced its exclusives for SDCC 2013, including The Walking Dead Compendium Two: Hardcover with Gold Foil.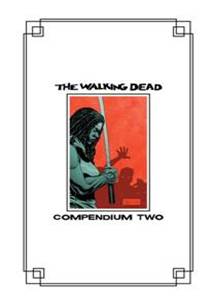 Check out all of the exclusives on Skybound's SDCC exclusives page.
For the annual Roddenberry Entertainment Presents panel, scheduled on July 20 from 3-4PM in Room 25ABC, they will be giving away a one-of-a-kind Trek Nation iPad mini along with a free digital copy of the Trek Nation film.
DKE has announced its latest Comic-Con exclusive, the Bunnywith Affinity for Slave Women by Alex Pardee.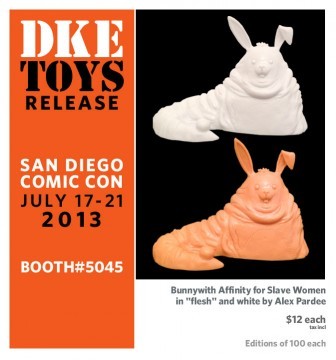 At about 4″ long, he is to scale with the other Bunnywith figures. The sculpt will be available in two colors, white and "flesh", each in editions of 100 pieces. They will retail for $12 each at DKE's booth, #5045.
Legendary Capcom producer Yoshinori Ono (Street Fighter IV, Street Fighter x Tekken) will be signing at the UDON Entertainment booth, #4529, on Thursday July 18 from 5-6:30PM.
UDON will also be celebrating the Mega Man 25th Anniversary with the exclusive blue laser foil hardcover edition of MM25: Mega Man & Mega Man X Official Complete Works, making its English-language debut.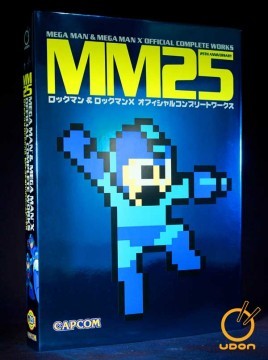 Featuring over 400 pages of official game art, concept designs and sketches, rare pin-ups, and all-new tribute art, this is a stunning art book collection that every fan of the Blue Bomber will want on their shelves. UDON Entertainment has faithfully translated the entire book into English, including production notes, creator comments, and three all-new exclusive interviews with the creators from across the history of the series!
It will sell for $100 at the UDON booth, #4529.
Announcing: Shalisha Francis, Co-Producer #ShieldOnABC, on @ABCTalentDev panel @Comic_Con #sdcc 7-20 5PM 30CDE

— Ken Choy (@kenchoy) July 8, 2013
Actor Sean Astin will be doing an exclusive signing at the Profiles in History Booth #1605 on Saturday and Sunday from 10AM-4PM.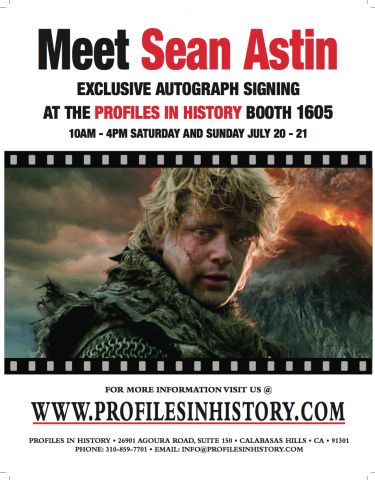 A favorite Gaslamp destination among Comic-Con attendees, the Broken Yolk this year will be taken over by truTV's Impractical Jokers.
Giveaways throughout the weekend will include buttons, shirts, key chains and the new Impractical Jokers comic book from DC Entertainment. And on Saturday, the guys are scheduled to show up in person to meet fans and sign copies of their comic book. Also available at The Broken Yolk Café during truTV's takeover will be special no-fee ATMs, charging stations and a photo booth.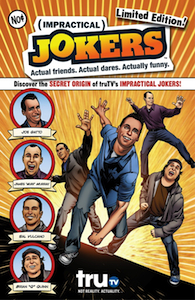 We've discovered more information about the Elder Scrolls Online Food Truck, including where the truck will be during Comic Con. On Thursday from 11:30-3PM, the truck, which offers free food and exclusive swag, will be at Petco Park on Park Blvd & Imperial Ave. [thanks ignorant]
Anything we missed? Let us know in the comments, drop us a line or tweet us at @SD_Comic_Con.