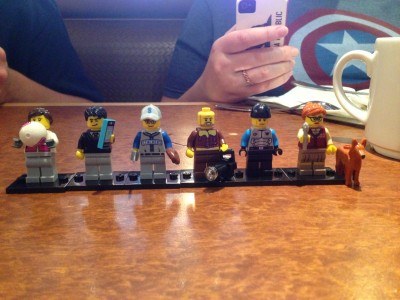 Sadly, San Diego Comic-Con 2013 is over, but the team re-lives the most memorable moments from this year's convention. Hear our biggest surprises, regrets, disappointments, and our top ten moments from SDCC 2013.
This is also our last SDConCast for 2013. We'll be back again in Spring 2014 with all the news, insight and analysis on San Diego Comic-Con. In the meantime, we'll be posting news on the pre-registration for 2014, as well as some other goodies in store to get us through the Fall and Winter months, so make sure you keep reading and following us!
Lastly, thanks to all of our readers, listeners and watchers for a banner year. We're already looking to one-up ourselves in 2014, to give you the most comprehensive coverage of San Diego Comic-Con 2014, anywhere.
If you want to watch the video feed from the live broadcast, you can check it out here. Otherwise, you can download directly or subscribe to the audio version via the links below.
Site Links:
[SDCCBlog.com] [Facebook] [Twitter] [YouTube]
Music:
Intro: "Omg I <3 Livejournal (And My Livejournal <3s Me)", Talkshow Boy
Outro: "Joss Whedon", lo-fi is sci-fi
Podcast Links:
Download: 73.7MB, 1 hour 47 minutes [Direct Link]
Subscribe: [RSS] [iTunes]

The Hosts:
Jeremy Rutz
Twitter:@spotanime
Website: About Me
James Riley
Website: geekshotphoto.com
Kerry Dixon
Twitter: @kerrydixon
Kim Twombly
Twitter: @OutsideComicCon
Website: OutsideComicCon.com
Shawn Marshall
Twitter: @The_Con_Fluence
Website: TheConFluenceCovers.com