Since 2011, Zachary Levi's Nerd Machine has organized the wildly-popular Nerd HQ during San Diego Comic-Con. The event has greeted thousands of attendees over the years with nighttime events and intimate "Conversations for a Cause" panels, accommodating those who may have not been able to get tickets to SDCC while raising money for charity. Last month, Levi announced the event raised $215,000 in 2013 for the organization Operation Smile.
Not to leave his East Coast friends in the cold, Levi announced he will be giving New York Comic-Con a taste of what West Coast folks (and us, for that matter) have been raving about for years. The Nerd Machine will be setting up "The Nerd Lounge" in the Javits Center, booth #638, to provide attendees with charging stations and to show off the latest technology from Intel. In addition, the announcement mentions "some of your favorite Comic Con talent" will be on hand to meet and greet fans, and exclusive merchandise will be available for purchase, including t-shirts and iPhone cases.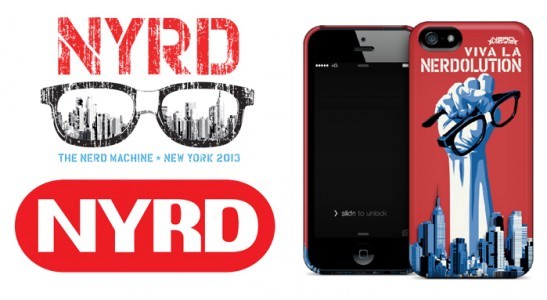 One of the more popular events from Nerd HQ will also make its first NYCC appearance – the "Smiles for Smiles" photo booth – along with "Signings for Smiles" celebrity autograph sessions, to continue raising money for Operation Smile. Signings and photos will be available for a $20 donation.
Levi, currently in New York City for the broadway musical First Date, will also be making appearances at The Nerd Lounge, date and times TBA.
For the latest information on appearances and event schedules, check out the official page on The Nerd Machine.
Going to New York Comic-Con? Excited to see Zac and his Nerd Machine crew make an appearance? Let us know in the comments.