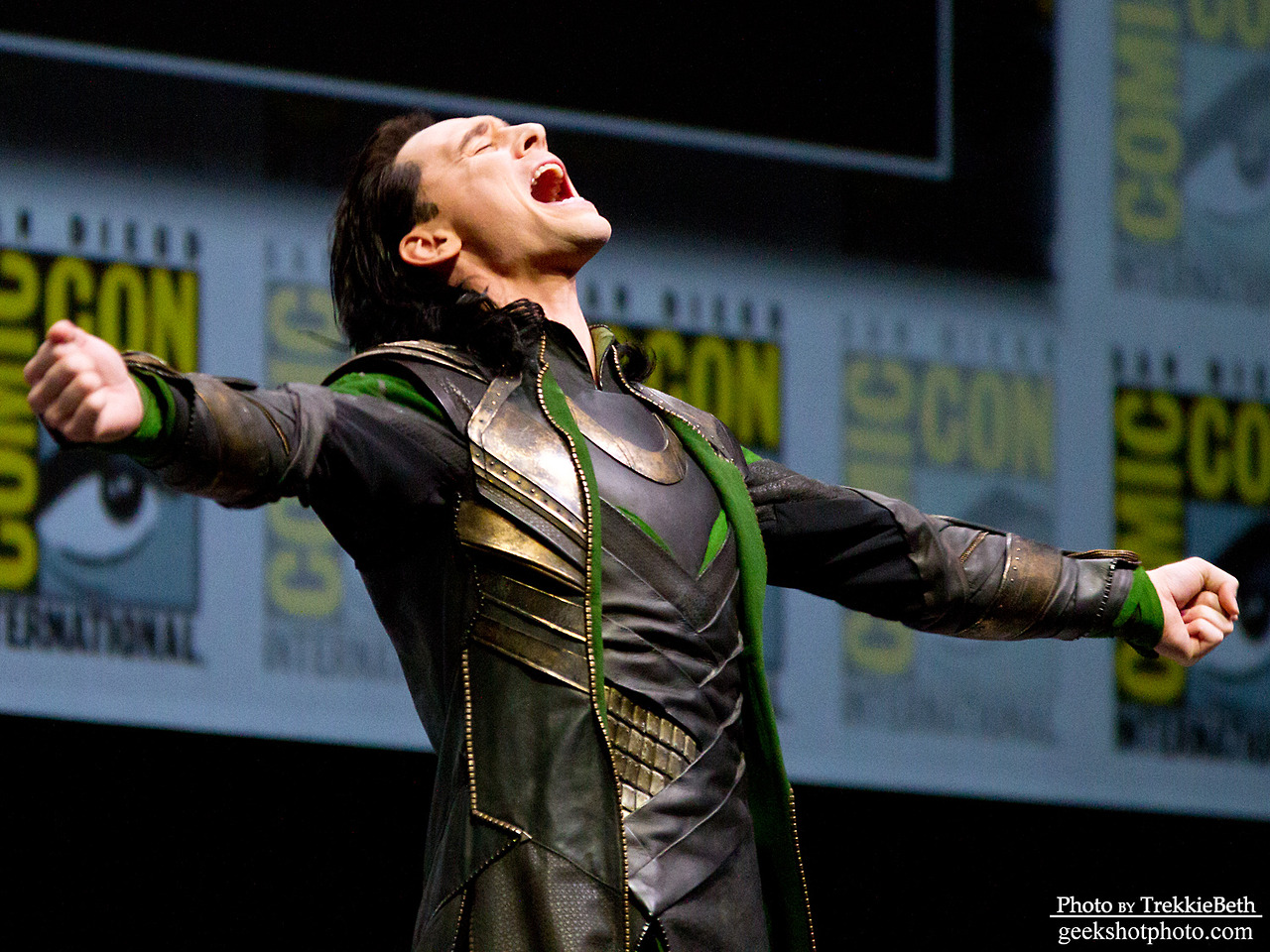 Well, there's good news, and there's bad news, Comic-Con goers.
The bad news is that Comic Con International announced that they have decided to push back pre-registration for SDCC 2014 to"early next year", which means January, at the earliest – when prior announcements had put the registration date at December 31, 2103 at the latest. That means that those who attendees trying to score a badge to next year's event have to wait just a little longer.
But that's alright. We've all been to Comic-Con before, and waiting for things is pretty much what we do.
The good news, though, is that the reason for the postponed badge sale is because CCI is trying to make the process easier and better. Glitches have plagued the last few online badge sales, mostly due to a huge number of people swarming Epic Registration's servers. As CCI put it, "Have you ever tried to shove 100,000 jellybeans through a funnel all at once?" The results in the past have been met with frozen waiting rooms, people losing their spots in line, and a multitude of other problems. This year, though, it seems CCI and Epic Registration are trying to prevent any possible problems before they crop up.
The wait also means that Epic Registration has time to implement a few new features, like a Shopping Cart, which means users purchasing for multiple people will now be able to add all of their badges to their cart, ensure that inventory is safe, and then check out in a single purchase. That's pretty exciting news. There will also now be a "Landing Page Verification", which sounds like users will need to log in with their Member ID and be verified before they can even be loaded into the waiting room. This should help curb non-eligible users clogging up the servers, but we're not sure what it means for people who try loading the site on multiple devices (like your phone, computer, etc.) to see which is fastest. Under the new system, this may not be possible.
Whenever pre-registration for 2014 does happen, be sure to check out our tips to give you an edge on scoring a badge.
From the Toucan Blog, here's the full announcement:
We want to thank all of the eligible preregistration attendees for their continued patience while we fine-tune the online registration system.  Although we have been working around the clock with EPIC Registration, there is still room for improvement. Because we want to have as fully developed a product as possible we have decided to postpone Comic-Con 2014 badge preregistration until early next year.

We know this is a disappointment and are sincerely sorry for the delay. However it really is our hope to avoid some of the issues we've had in the past and the additional time will allow us and EPIC to best address those issues.

Here are some of the new features we are trying to implement in hopes of creating a smoother process for 2014 preregistration:

A shopping cart!

The new EPIC shopping cart should allow you to hold available badge inventory for all members of your party during your registration session.

Single session purchasing!

In the old EPIC Registration system, attendees had to purchase their badge first and then start the entire process all over again for their next guest. Now, when you begin your online registration session you will enter the number of people you are buying badges for and on the following page all available badge inventory should be held for each member of your party.  You will not have to make a second purchase!

Landing page validation!

In the past, non-members and ineligible attendees could access the landing page and waiting room, potentially taking up space in line that should be reserved for eligible participants.  In order to keep non-members and ineligible attendees out of the waiting room, we are implementing a unique registration code that must be entered prior to arriving at the landing page. This means that only eligible attendees (and possibly a few muggles) will be able to access the landing page and attempt to gain entry into the waiting room.

Extensive load-testing!

Have you ever tried to shove 100,000 jellybeans through a funnel all at once? The experienced engineers at Web Performance are virtually attempting just that, by following time-proven load-testing methodologies. Extensive load-testing in advance will not only give us information about EPIC's user capacity, but also pinpoint potential problem areas.

We are thankful that so many of you offer feedback on what does and does not work. We value that information and are working to address many of those issues. Unfortunately, we are still faced with the problem of having more demand than badge availability. We hope these new features will help alleviate some of the more difficult parts of the badge purchase experience.

Thank you for sticking with us through this process and we hope to have more information for you after the New Year.

Happy Holidays from the Comic-Con team!
How do you feel about pre-registration being postponed? What do you think of the new features? Let us know in the comments.