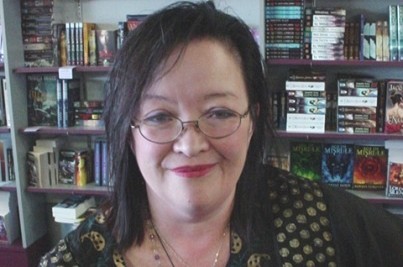 The Comic-Con community is a lot of things to a lot of people – a gathering of like-minded people, a veritable treasure-trove of exclusives and swag every July, a place to find your favorite actors. But no matter what SDCC means to you, it wouldn't be anything without the people behind the scenes: the volunteers.
Long-time volunteer Clydene Nee has been volunteering for Comic Con International since 1979, and serving as coordinator for Artist Alley, the special area on the exhibit floor for artists and creators, since 1989. Nee has been helping thousands of attendees have a better, smoother convention for years – but now she's in need of help herself.
Nee's friend Mark Brooks took to GoFundMe to explain that Nee has been having health issues for a few years, but that things took a turn for the worst around Thanksgiving, when she went into kidney failure, and had to have emergency surgery and a tunnel catheter inserted into her chest.
According to Brooks, "her insurance deems kidney transplants as elective surgery and will only partially cover the very expensive surgery. Adding insult to injury is the 3 times a week she has to receive dialysis treatment at a whopping $3000 a pop. The wait time for a kidney transplant can be months or even years meaning she could be receiving these treatments for a while."
So, her friend put together an online donation page, reaching out to all the artists and fans who have been touched by Nee over the years. Their initial goal of $3,000 was surpassed in only a few hours – reaching $8,445 at the time of press.
However, just because their initial goal has been reached, doesn't mean that they don't still need funds for the medical bills. Brooks explains, "I want to stress that the goal we set was a small goal simply because Go-Fund-Me requires we have a hard and fast amount to reach. We want to raise a lot more than the initial $3000 so please share this with your friends, family, or anyone that you think Clydene has touched over the years. We are so appreciative of the large donors but any amount is appreciated so don't be shy even if you can only spare a dollar or 2."
In order to help, visit the GoFundMe campaign page to share or donate.
Thanks to @lennyukdeejay for alerting us to this.