As our readers know, we're always looking for the next piece of news to make your San Diego Comic-Con even more exciting. That being said, this time we've got something different — a very cool Doctor Who exclusive that was planned for this year's SDCC, but that won't be available to fill your newest WB bag.
Recently it was announced that Bif Bang Pow! would no longer have the license to produce Doctor Who items. This has caused concern across the collecting world, as Bif Bang Pow! has been a trusted source for collectible toys since it's inception in 2005. SDCC attendees will remember the awesome Whovian prizes that have been a highlight of the Entertainment Earth booth at Comic-Con for the last few years. Last year's tote and figure celebration of the show's 50th anniversary made for a favorite con exclusive for many.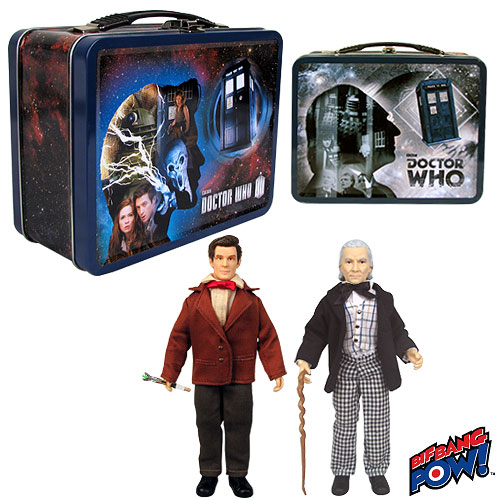 Bif Bang Pow! is guided by an owner that is also an avid pop culture enthusiast himself, Jason Lenzi. On a recent Geek Shall Inherit, a podcast co-hosted by Lenzi, he discussed plans for this year's SDCC exclusive which will now never make their way to the cavernous San Diego Convention Center this July. In episode 95 of the show, Lenzi gives a little background to the separation of Bif Bang Pow! and the BBC. In relation to Comic-Con, Lenzi revealed an ambitious plan to pay homage to vintage Doctor Who with this year's planned exclusive.
According to Lenzi, "The plan was for this coming Comic-Con that we would have done a limited edition run in the Denys Fisher repro packaging…At Comic-Con last year I sat with a table of BBC folks and regaled them …and they said, 'What a great idea.'"
Hardcore Whovians know Denys Fisher as the lifeblood of Doctor Who toys prior to the TV franchises "regeneration" in the 2000's. There was little offered on the toy market for fans of vintage Doctor Who, but these Mego-esque figures were the best of the bunch.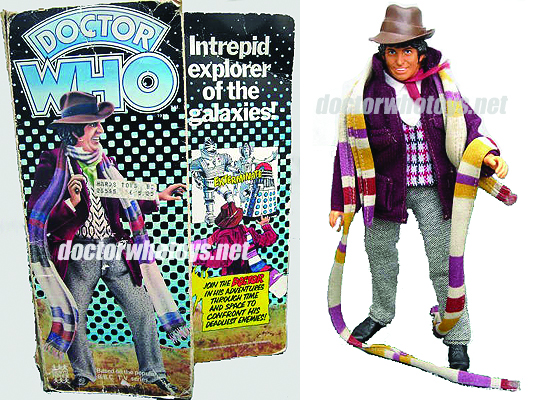 The proposed exclusive would have been the perfect fit for SDCC as it's a quirky take on a classic — exactly the type of thing all of us Comic-Con geeks love to fight for in line.
Check out Entertainment Earth for Doctor Who toys and collectibles from Bif Bang Pow! while they last.
What do you think about the loss of this exclusive? Excited to see what direction BBC takes their SDCC exclusives without the help of Bif Bang Pow!? Let us know in the comments!