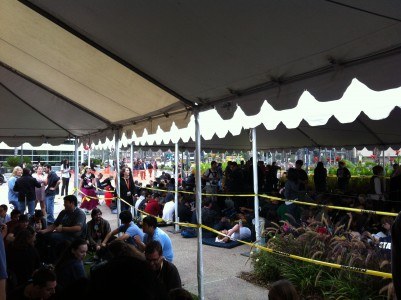 We're another week closer to San Diego Comic-Con, and we've got another jam-packed week of news and announcements. We've learned more about the presence of several artists and publishers, found out about a photoshoot for DC cosplayers, more news about NECA's possible SDCC exclusives, confirmation on the attendance of a Saturday Night Live fan favorite, word on Nerd HQ, and news on how to be the first to score Gentle Giant's con exclusives.
Here's a look at what you might have missed:
Sara Mayhew, Canadian author, illustrator and creator of manga series The Legend of Zatar, posted on Twitter that she is hoping to release the complete Legend of Ztarr Volume 1 print edition at SDCC during her guest appearance.
Aiming to release the complete Legend of the Ztarr Volume 1 print edition in time for my guest appearance at San Diego Comic Con #SDCC

— Sara E. Mayhew (@saramayhew) January 17, 2014
No surprise, but popular comic and graphic novel publisher BOOM! Studios has confirmed on their website that they'll also be attending the convention again.
DC cosplayers, it's time for your close-up. The Gotham Underground and The Southern California DC Cosplayer Photoshoots group has announced on their Facebook that there will be an open photoshoot for any DC cosplayer who wants to attend. The meetup will take place on Saturday, July 26, at 2PM around back of the convention center. For more information, check out their event page.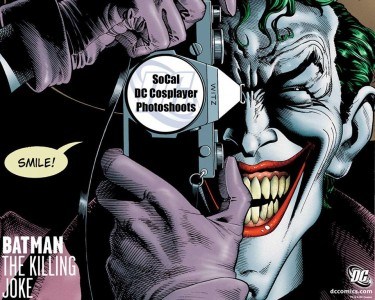 Also confirming a SDCC 2014 attendance on their site is Red Stylo Media, a graphic novels and comics publisher.
One artist who won't be making to the trek to Comic-Con is Young Justice and The Batman Strikes artist Christopher Jones, who revealed via Twitter he won't be attending this year.
@cool_hWhip_ No plans currently for #SDCC 2014. I've not been there for several years mainly due to hotel costs.

— Christopher Jones (@ChrisJonesArt) January 18, 2014
Artist and Co-Creator of The Dapper Men, Janet Lee has confirmed via her Twitter account that she will be attending SDCC 2014.  However it is still unknown whether or not Co-Creator and Writer, Jim McCann will be attending the Con with her.  Recent news has reported that both Janet Lee and Jim McCann have re-acquired the rights from Archaia Entertainment for their 2011 Eisner Award winning Dapper Men story, and at this time it is unknown whether she will be attending SDCC with Archaia Entertainment or on her own.
@sdccgotgirl I'll be at #SDCC14! As of this minute, I think @JimMcCann is still up in the air. 🙁

— Janet Lee (@Janet_K_Lee) January 19, 2014
NECA had already announced that we'd be seeing some new editions of the Alien Vs. Predator line at Comic-Con this year, but we're starting to get a clearer picture of just what that might entail. When asked whether we'd see the reveal of any Alien 2-Packs, NECA told a fan on Twitter that they'd probably be saving those exclusives for SDCC.
"@Xen0: @NECA_TOYS Will you also reveal Alien 2-Packs and exclusives at TF? (if there are any planned)" probably not til SDCC

— NECA (@NECA_TOYS) January 19, 2014
The toy company also revealed on Twitter that like last year, they'll be offering a "limited supply" online sale for their San Diego Comic-Con exclusives. And like with last year's 8-bit Friday the 13th figure, you better get there early or you'll miss out.
"@Blackout1241: @NECA_TOYS Will this year's SDCC exclusives be available online during the Con like last year?" Yes in limited supply

— NECA (@NECA_TOYS) January 20, 2014
Saturday Night Live actor and comedian Taran Killam attended Comic-Con for the first time last year to promote The Awesomes. While it's not known yet whether or not the Hulu series will be returning to promote their upcoming second season, Killam revealed to Paste Magazine that he will be back to spread the word about his upcoming comic, The Illegitimates — a 6-issue mini-series co-written by Marc Andreyko and illustrated by Kevin Sharpes. Killam told Paste:
Killam: We'll definitely be coming to Comic-Con this summer to promote Illegitimates. Hopefully the trade will be ready in time. The issues will be coming out every month through May, and you can also get it through Comixology.
Popular offsite event Nerd HQ will be back in 2014, as The Nerd Machine answered a few questions about how to attend their event on Twitter. As in previous years, they confirmed that you will not need a SDCC badge to attend — only tickets to the Nerd HQ event.
Not to attend. Only need tix for panels RT @LViklen: Must find a way to go to NerdHQ this year! Do you need to have Comic Con passes for it?

— Nerd Machine (@thenerdmachine) January 20, 2014
Another artist confirmation, creator of the Mouse Guard comic book series, David Petersen, lists SDCC as one of his appearance dates for this year on his Mouse Guard website page.
Just like in years past, Gentle Giant has announced on its website that attendees will be able to both "pre-order and post-order San Diego Comic Con Exclusives before anyone else" through its 2014 Premier Guild Membership. You can join Gentle Giant's Premier Guild for $80 here, where you'll also receive other benefits like an exclusive gift and discounts.
A new geek-themed issue of Cupcake Quarterly, a pin-up magazine, will be released during SDCC according to producer Elisa Teague via Twitter.
@regeekme Our 3rd geek issue will be out for SDCC. You're welcome to cover our recent one, featuring @Rileah @ClareGrant & @MollyQuinn93!

— Elisa Teague (@GeekyPinup) January 21, 2014
Pin-up artist Armando Huerta has revealed through both his Twitter account and Facebook account that he will be attending SDCC this year.  You will be able to find him at Booth #5553.  Per his tweet, model Nicole Vaunt will also be in attendance, signing at his booth.
Miss you Vaunt;Nicole Vaunt will be signing in my booth #5553 at San Diego Comic Con 2014. http://t.co/syuTUNyV3v

— Armando Huerta (@Armando_Huerta) January 22, 2014

Anything we missed? Let us know in the comments, drop us a line or tweet us at @SD_Comic_Con.