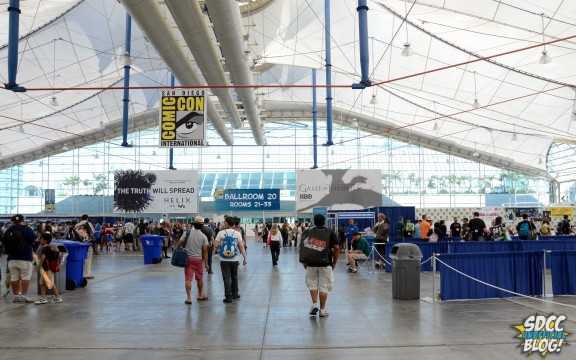 With Creative Professional and Preregistration badge sales behind us, it may seem like almost everyone has a badge. However, there are still thousands of attendees on the edge of their seats waiting to hear news for press, trade professional, and open online registration. We now have news for at least one of those: Trade Professional Registration.
We received an e-mail with a response from Comic-Con International, stating that Trade Professional Registration will begin on Thursday, February 20, 2014 beginning at 10AM.  Links will be sent out sometime today on the 19th.
If you had previously received information that the e-mail code would be sent 48 hours prior to the sale, this was an error. CCI also states that in tomorrow's sale, trade professionals will be able to purchase additional guest badges, but that complimentary professional badges (in addition to Creative Professionals) are sold out.
If Trade Registration is anything like Creative, we expect the badges to sell out quickly.
CCI states in their e-mail:
Dear Professional,

Trade Professional badge registration will occur on February 20th beginning at 10 AM.  The link for registration will be sent out on February 19th.  We had originally stated that it would be provided 48 hours in advance, but this was an error.  If you are a trade professional and your verification status is NOT DUE, you will receive an email on the 19th that includes the link to the trade professional badge registration portal.

Creative Professional online badge registration has reached capacity for Comic-Con 2014.  We do not anticipate that any additional creative professional badges or complimentary professional guest badges will become available.  Paid professional guest badges are still available to those who have registered for a professional badge already and have not yet purchased one.
Are you a trade professional?  Excited about the date announcement?  Let us know in the comments.