It's been another busy week of San Diego Comic-Con news.  Not only have the Creative Professionals had a chance to snag their badges, but we've also had news about the new Preregistration system that is currently being put into place for preregistration badges sales.  Among these wonderful developments that help us realize we are steadily moving closer to the main event, other news has emerged as well about artist confirmations, sculptor duo the Shiflett Brothers, cosplay events, some possible Funko exclusives, and more.
Here's what you may have missed this week:
https://twitter.com/dramenon/status/429020232338780161
Co-creator of the fantasy-adventure series Magic of Myths, Corey Brotherson, confirmed on Twitter that they will be attending the convention.
It's confirmed – our application for San Diego @Comic_Con 2014 has been accepted! Party! Now, to find the money… 😉 #comics

— Corey Brotherson (the same on all other socials) (@CoreyBrotherson) January 31, 2014
Also confirmed for SDCC is the sculpting company Shiflett Brothers. The duo announced on Twitter that they will be returning to the con, presumably with a booth offering some of their fantasy-themed sculpts — though in years past they have participated on a Sculpting Panel.
Other confirmed Con Appearances, 2014: Comic-Con in San Diego, Spectrum Fantastic Art Live 3 in Kansas City, and Resintopia in New Jersey.

— Shiflett Brothers (@ShiflettBros) January 30, 2014
Television, film and video game concept artist and character designer Genevieve Tsai has revealed via her website that she will be attending SDCC.  She mentions that she will be located at Exhibitor Booth B7, near the end of Hall A around the Nintendo and Capcom booths.
Comic book artist and co-creator of the Teenage Mutant Ninja Turtles, Kevin Eastman, revealed through his website that he will be attending Comic-Con this year.
Custom Vinylmation artist, Christopher Avalos of Evilios Art, has announced via his Twitter account that he will be at Comic-Con with "hopefully a few surprises".
See you all at @Comic_Con , hopefully with a few surprises ; ) #SDCC14

— Evilos (@EvilosArt) January 29, 2014
Tahereh Mafi, New York Times bestselling young adult author of the Shatter Me series, confirmed to a fan via her Twitter account that she will be at the Con this year.  Also listed on her website is confirmation that she will have a panel and signing with more details to come.
https://twitter.com/TaherehMafi/status/429693731399163904
Calling all Marvel Cosplayers: The Avengers Initiative – West Coast Avengers has announced on their Facebook that they will be hosting a Marvel character photo shoot.  The photo gathering will take place on Friday, July 25, at 3PM on the Mezzanine back steps.  The time listed is tentative and depending on what may take place at SDCC that day. For more information, check out their event page.
Chris Sanders, animation writer and director of Lilo and Stitch, How to Train Your Dragon and The Croods, has also announced on his Facebook fan page that he will be at Comic-Con this year.

And wait till Comic Con, the exclusives are unreal!
Could this year's Funko exclusives include some variant of these figures? You can see the complete upcoming line, except for Winston who wasn't pictured, on Ghostbusters News.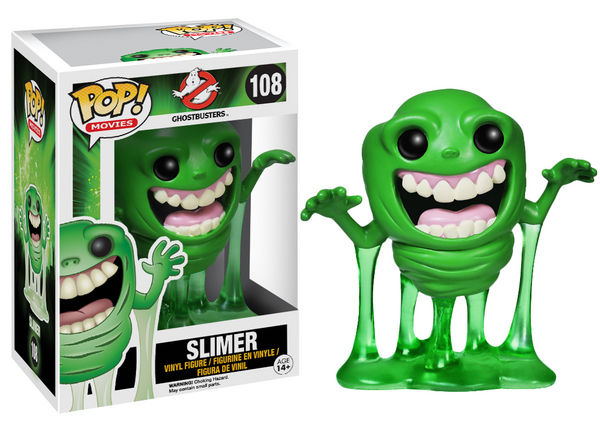 The artwork of artist and Hellraiser creator, Clive Barker, will be featured in an upcoming book called Clive Barker: Imaginer. According to FEARNET, there will only be 1,000 copies of the book available, and they're "expected to go up for grabs this coing July, at the San Diego Comic-Con". So if you're a fan, start planning to grab your copy now.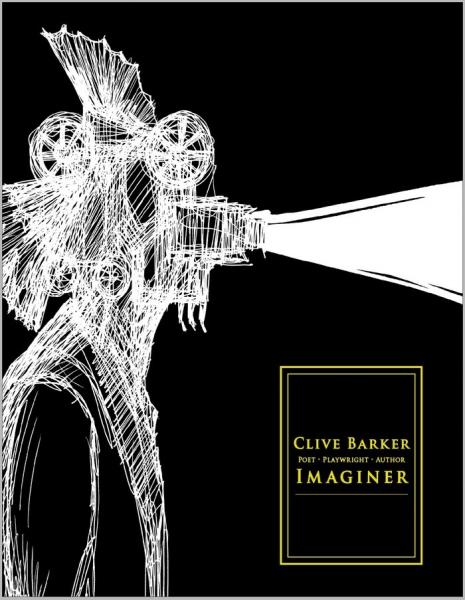 It sounds like fans of He-Man have reason to be excited about Mattel's presence at this year's Comic-Con: the toy and action figure company will be unveiling a sixth mini-figure in their Classics Mini He-Man collection, according to Toyguru on a He-Man.org forum. Toyguru said:
Also, we do have a 6th mini planned for 2015, in fact I just got finished copies in! We look forward to revealing it at Sdcc!
Is there something we missed?  Let us know in the comments.