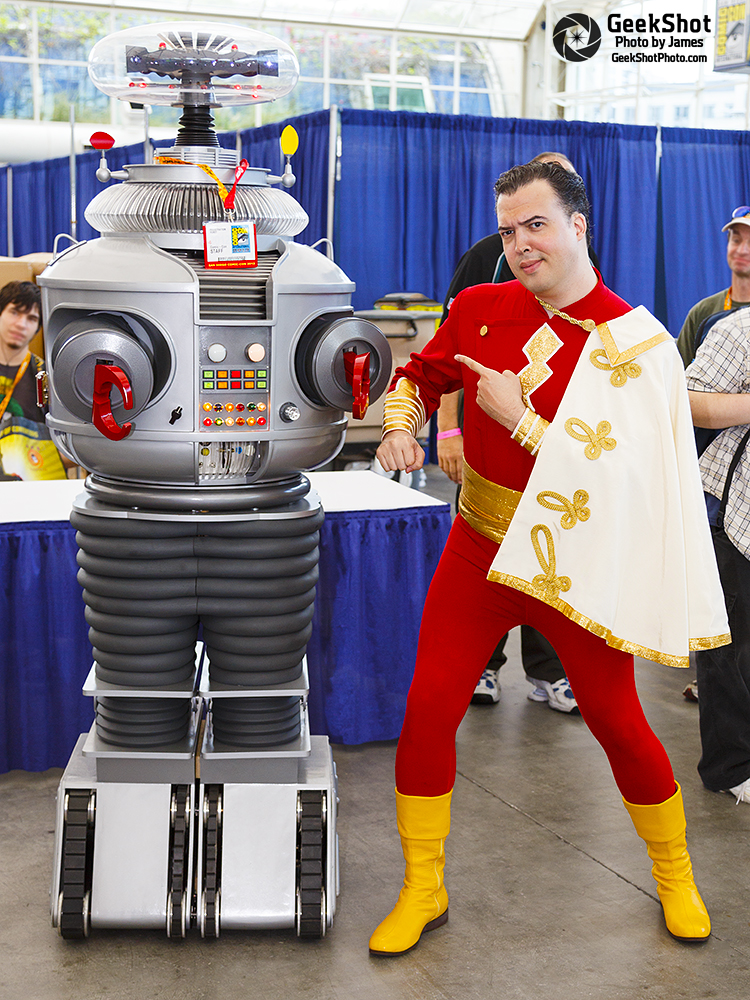 Welcome to the GeekShot Photo Exclusive Series. This will be a weekly post featuring cool, interesting, or just plain awesome moments we have captured during San Diego Comic-Con. Each week we'll post a photo by Beth or James of GeekShot Photography. We may include a short story about the photo, but sometimes we'll just let the photo speak for itself.
About This Photo
Captain Marvel: "What's up with this thing?"
Me: "I have no idea Captain Marvel, but it's some pretty cool robot cosplay. I didn't know robots needed Comic-Con badges though."
You may already know Bob Mitsch, posing here as Captain Marvel/Shazam – he's been multiple Doctors, a 1950s Superman and more throughout the years at Comic-Con and other Southern California conventions. Not only that but it's his birthday today, so happy birthday Bob!
You can check out Bob's podcast Costume Station Zero and his Livejournal for more of his cosplay.