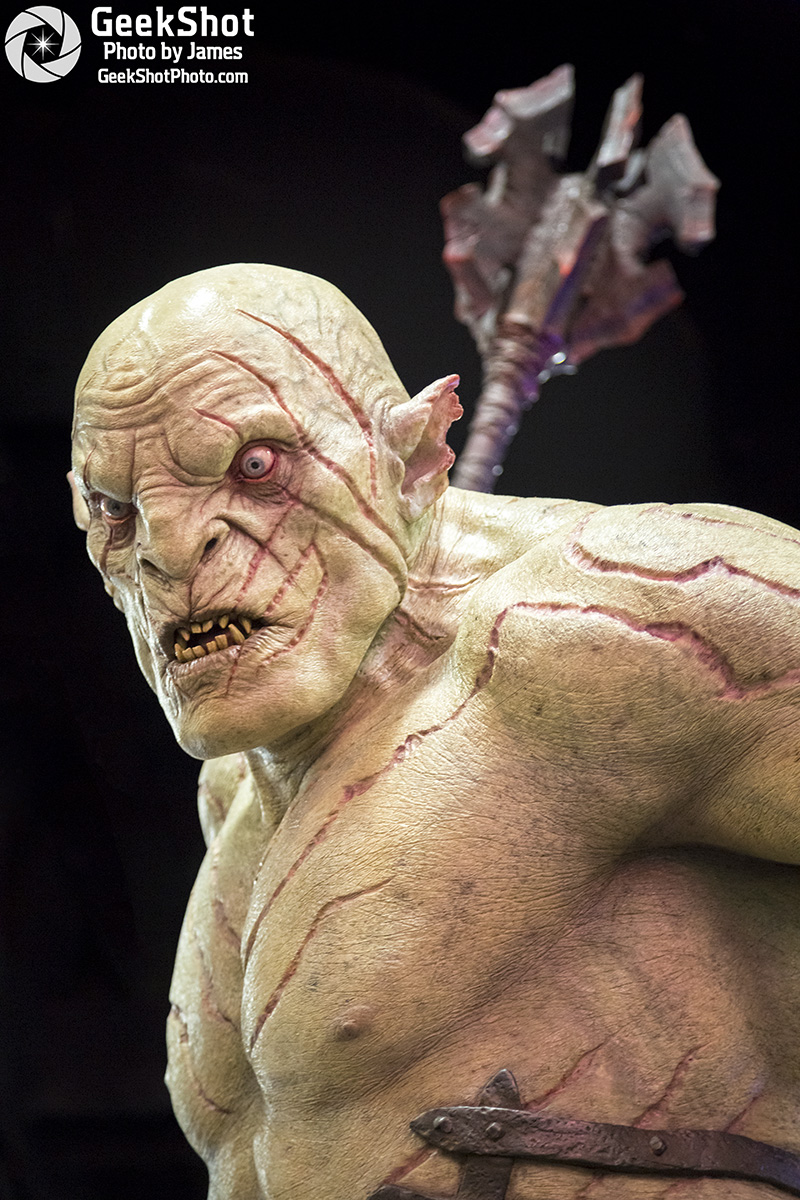 Welcome to the GeekShot Photo Exclusive Series. This will be a weekly post featuring cool, interesting, or just plain awesome moments we have captured during San Diego Comic-Con. Each week we'll post a photo by Beth or James of GeekShot Photography. We may include a short story about the photo, but sometimes we'll just let the photo speak for itself.
About This Photo
Ever since Fellowship of the Rings, The Lord of the Rings movies have had a huge presence at Comic-Con. I'm pretty sure they started the idea of grouping different vendors to create a themed "pavilion" on the show floor. I recall seeing cool things like all the Sideshow/Weta statues on a giant cave troll display.
The one thing that always stood out though was the life size statues they brought. Ringwraith on a steed? Yep. Menacing Orc? Yep. Gollum? Yep, and they brought this one back for The Hobbit booth displays.
The latest addition to these statues is that ugly beast in the photo above, Azog. It's always fun trying to figure out how best to capture the statues. Luckily Azog was high enough that I didn't have to worry about people in the background, just some random building stuff which I edited out. They sure do put a lot of detail into those statues and I hope they keep it up. I can't wait to see if they bring something new this year.