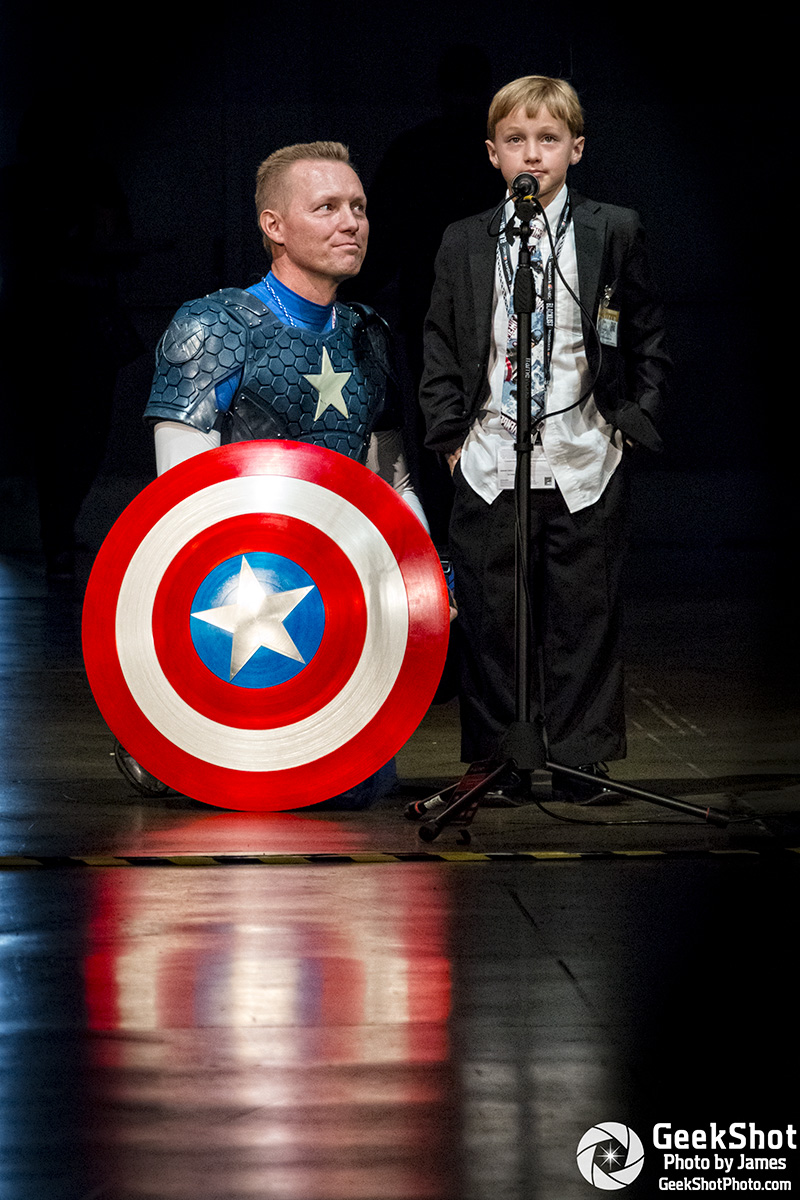 Welcome to the GeekShot Photo Exclusive Series. This will be a weekly post featuring cool, interesting, or just plain awesome moments we have captured during San Diego Comic-Con. Each week we'll post a photo by Beth or James of GeekShot Photography. We may include a short story about the photo, but sometimes we'll just let the photo speak for itself.
About This Photo
This week's photo is fresh from last weekend's WonderCon. Despite being SDCC's little sister, there was plenty to see and do all weekend. As luck would have it, I had a repeat occurrence of right time/right place during a panel Q&A.
In the Arena, WonderCon's Hall H, the fans who want to ask questions line up near the center back of the floor section. The mic is at the back of a nice wide clear aisle. When I turned back to see if anyone would be asking a question during the How To Train Your Dragon 2 panel, I saw what you see above. I hopped out of my seat in a flash and lined up to get a shot of Captain America and Kid Coulson. They're a well known father/son cosplay duo who show up at a lot of SoCal conventions and events. I still feel that nothing much beats moments like this at a con.