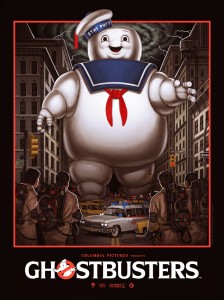 Gallery1988, the Los Angeles-based gallery of pop-culture themed art, has announced the first details and images from its upcoming Ghostbusters 30th Anniversary Art Show, which opens this weekend in New York City. As we reported back in January, the show's four-city tour will make its final stop at this year's San Diego Comic-Con.
Per a recent post on the gallery's tumblr site, there will be prints and t-shirts from the event which will be available to those who attend each stop of the tour, with a "smaller selection" available at SDCC. For those who won't be able to make any of the four cities (New York, Los Angeles, Chicago and San Diego), a set of commemorative 30th anniversary screenprints will be made available online in limited quantities. They also mention each stop will have "small surprises", so we can't wait what they have in store for SDCC.
Here are the full details from the tumblr post:
We have produced a once-in-a-lifetime traveling art exhibit that features more than 70 artists creating original paintings, limited edition prints, sculptures and apparel inspired by the classic comedy. It all kicks off properly in New York City THIS SATURDAY NIGHT, from 7-10 PM at 69 Leonard St., near the famous firehouse from the film.

A majority of the artwork will ONLY BE AVAILABLE by attending one of the galleries in-person. A very small allotment of prints has been set aside for each city, with a smaller selection at our final Comic Con stop. This is the ONLY way to purchase this artwork. There will be small surprises at each stop as well.

A commemorative series of special 30th Anniversary screen prints WILL BE AVAILABLE in limited amounts ONLINE, in addition to in-store, at ghostbusters30th.com. These will be released sporadically over the next month. This set consists of prints from Mike Mitchell (poster), Phantom City Creative, Anthony Petrie, Tom Whalen, Tara McPherson, Dan Mumford, Dave Perillo, Lora Zombie, Godmachine, Rich Kelly (select cities), Mark Englert, DKNG and Joshua Budich. When purchasing online, please read terms & conditions CAREFULLY, as combined shipping will be offered.
The gallery has also unveiled the first image of the prints and special 30th anniversary t-shirts which will be available for purchase at SDCC (as well as all other cities on the tour):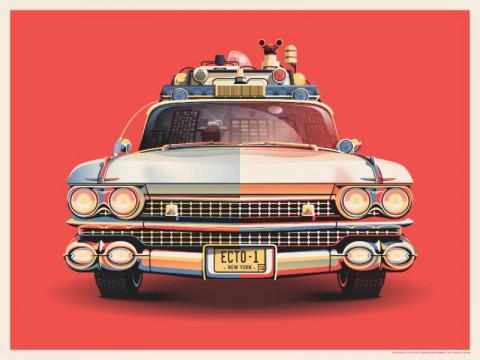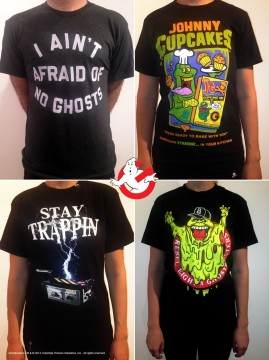 Gallery1988 doesn't yet have specifics about any of the other prints they might have for sale at Comic-Con, but you can check out some of the images below of some of the art they will have at the New York show. And if you are on the east coast and planning to visit, the show will begin Saturday April 20 at 69 Leonard St. – right near the Ghostbusters fire house – through the 26th. 
[portfolio_slideshow id=13471]
You can check out more info at the official Gallery1988 Ghostbusters 30th Anniversary site.
Are you hitting any of the show's stops before SDCC? Looking forward to attending this? Let us know in the comments.