Start planning your budgets now, as we've received information on what will undoubtedly be one of the most popular exclusives at this year's San Diego Comic-Con 2014.
One of the more memorable moments of last year's SDCC was when Joss Whedon appeared on stage during the Dr. Horrible's Sing Along Blog 2: The Redemption panel to announce the sequel, along with his talented family of brothers. Almost daily since the close of Comic-Con, we've received emails and tweets from our readers asking what the Whedon family will do in 2014 to top last year. We've known for a couple of months now, and we're excited to finally be able to share with our readers just what those plans are.
While attending Toy Fair in New York this past February, we were informed that a line of Whedon Brothers retro action figures were licensed and would debut at SDCC 2014. Better yet, these figures would be available to SDCC attendees first, with special variants and exclusive packaging. We haven't been able to show you these before, due to licensing deals and final approvals, but we now have been given the green light to publish the very first pictures of the figure lineup and packaging, as well as the final approved design of the Joss Whedon variant figure.
Without further ado, here's are the images of the packaging and figure: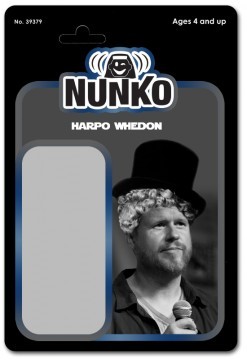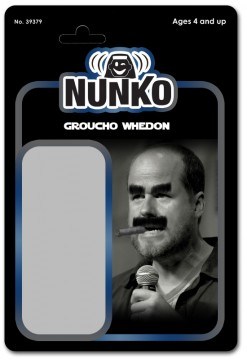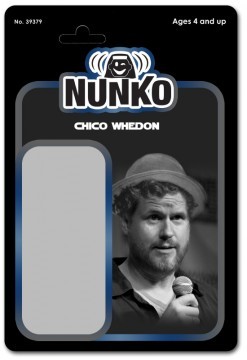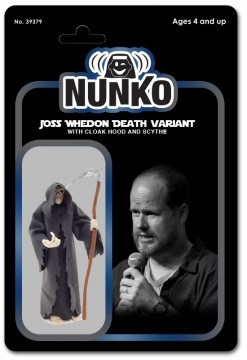 The figures are limited to 4114 units each and will sell for $19.99 per figure. They will be for sale starting Preview Night at the Nunko booth, #90210.
Were you at the Dr. Horrible's Sing Along Blog 2: The Redemption panel last year? Let us know in the comments.