Bluefin Tamashii Nations has been a staple of the collectible community at SDCC for years with its highly detailed statues and imported figurines. This past February, we got a hint of what the importer would be offering fans at San Diego Comic-Con this year, and now the company has finally started to unveil its exclusives it will make available at the convention.
Stay tuned to this post as we will update whenever a new Bluefin Tamashii Nations exclusive is announced. Until then, enjoy the exclusives!
[UPDATE June 22] We've got a new Tamashii Nations exclusive to share with everyone. Just announced via Facebook, it's the S.H.Figuarts Armored Black Ranger.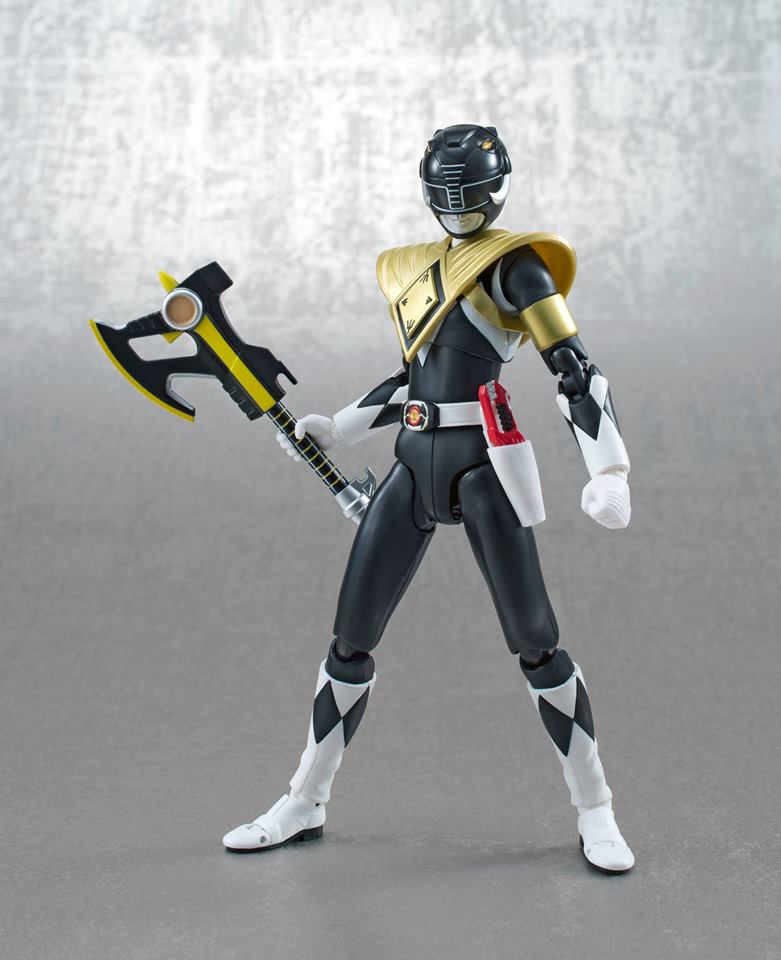 Here's the description from the Facebook post:
Intricate attention to detail allows for a rare and exciting portrayal of the Armored Black Ranger! Fans of MMPR will remember Zack in the first season finale, "An Oyster Stew", donning the Dragon Shield and making a comeback from the Oysterizer's attack, a scene that was created exclusively for Power Rangers. Additional accessories include the Power Axe, Thunder Slinger and Blade Blaster; as well as interchangeable hand parts (4 right, 3 left).
No word yet on product run or pricing. We'll update as soon as we hear.
[UPDATE June 20] Bluefin Tamashii Nations teased us back in February when they said the exclusive they had planned for SDCC would please Dragon Ball Z fans, and with the company's first announced exclusive, now we have confirmation of that. Unveiled via Facebook, it's the S.H. Figuarts Vegeta Original Animation Colors figure: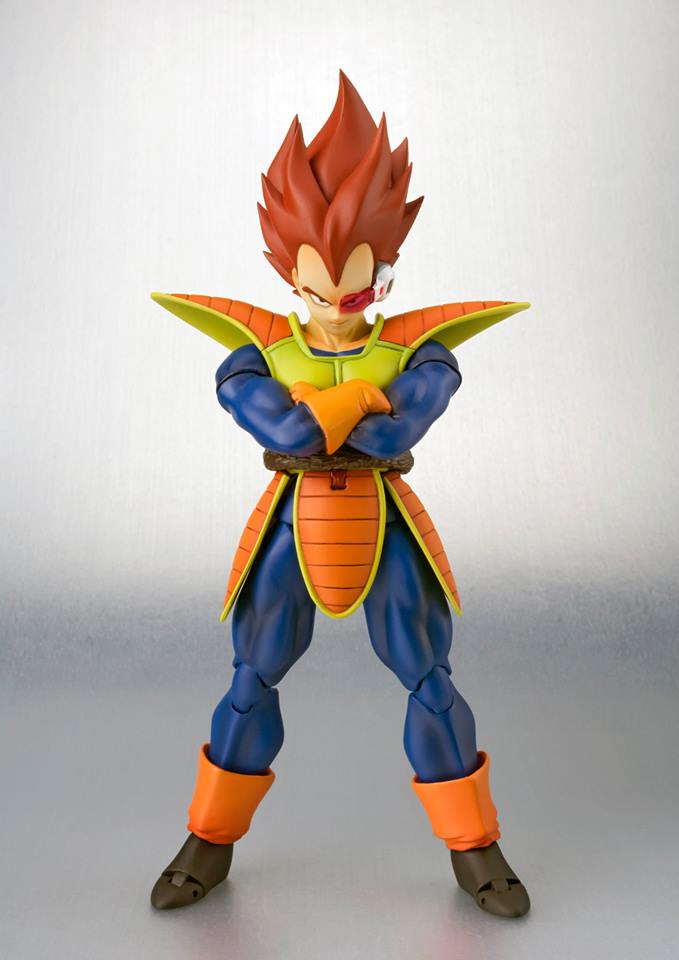 Here's the description from the Facebook post, where you can also see photos of other poses for the figure:
In this classic S.H.Figuarts rendition of Vegeta, he appears as you've only seen him in the original anime! Flash back to when Vegeta had reddish-brown hair and a completely different green and orange coloring for his Saiyan combat suit. Set comes with a rich variety of accessories for the ultimate action figure experience! Parts include folded arms, four interchangeable hand sets, including a special interchangeable "scouter crushing" hand part, three interchangeable face parts and head part with attachable scouter, tail parts, effect parts and special support stand for effect parts. This 2014 San Diego Exclusive is offered exclusively to fans in the US!
No pricing or run numbers have been announced, but we've reached out to Bluefin Tamashii Nations for the details.
Excited for Bluefin Tamashii Nations' exclusives? Let us know in the comments.