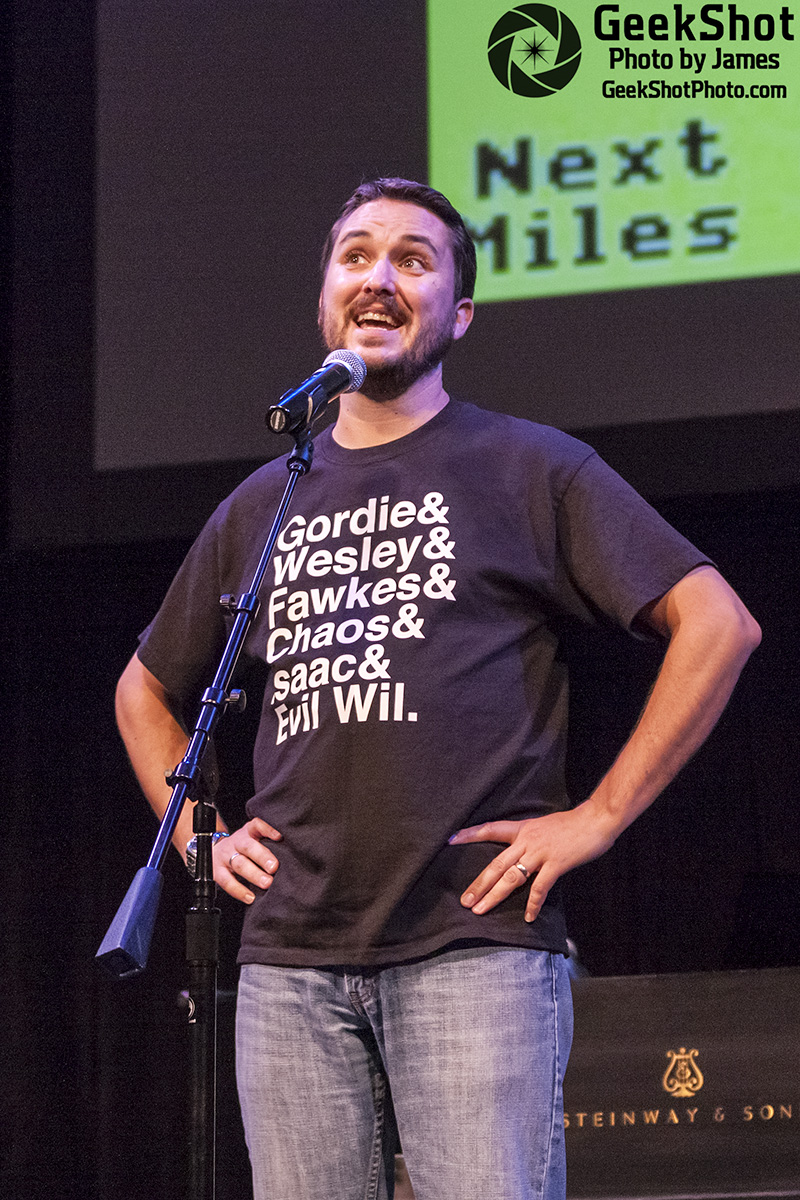 Welcome to the GeekShot Photo Exclusive Series. This will be a weekly post featuring cool, interesting, or just plain awesome moments we have captured during San Diego Comic-Con. Each week we'll post a photo by Beth or James of GeekShot Photography. We may include a short story about the photo, but sometimes we'll just let the photo speak for itself.
About This Photo
Wil Wheaton at w00tstock v3.0 in 2011. He's pretty much one of the "head nerds" these days. While I don't like to elevate anyone above the rest of us, it's hard to argue with Wheaton's credentials. From Star Trek: The Next Generation to his newest show The Wil Wheaton Project, he has a long history of nerd projects in TV, film, writing, and of course, the traveling but irregular nerd show known as w00tstock.
If you've never been to a w00tstock event, and you like your entertainment filled with tons of nerd references and performed by nerd types, then I suggest you check it out. Every year they do a show during Comic-Con and you'll definitely get your money's worth. I've been twice and each time there were tons of special guests, from authors to musicians to actors. Not to mention it lasts about 4 hours.
You can find more information about this year's event and how to get tickets on our event page.
You can see all of the previous posts in this series here.