It's only one week until July, and that means another day jam-packed with San Diego Comic-Con news. We have news on exclusives from TONNER Dolls and variant comic books (as well as a super plush toy), information on how up-and-coming artists and comic writers can connect at SDCC, and word that Disney will be bringing both Big Hero 6 and Disney Infinity to the show floor and the convention.
And don't forget to check our Offsite Event calendar, presented by Eventbrite. New events added daily.
Here's the news you might have missed:
Royden Lepp, illustrator and author of Rust, announced on Twitter that his San Diego Comic-Con appearance this year will include autograph signing at the BOOM! Studios booth, panels, and live drawing at the Wacam booth.
@kerrydixon I'll be signing at the @boomstudios booth and I'll be on a few panels. I'll also be doing live drawing at the @wacom booth

— Royden Lepp (@RoydenLepp) June 23, 2014
TONNER Dolls is coming to Comic-Con this year, the company announced on Facebook, and is bringing its first ever exclusives. We should have more information very soon about what exactly the company will be bringing to the convention.
You can schedule an appointment NOW by visiting our Blood Drive page and booking in advance for whichever day is best for you. Blood Drive participants also get a goodie bag and some great freebies from our friends at HBO's True Blood, plus are entered into daily drawings for some fantastic prizes. Take a few moments to give the gift of life at Comic-Con 2014!
Disney news site Stitch Kingdom is reporting several Disney Comic-Con news tidbits, including that this year's booth will feature Big Hero 6, and that the Disney Infinity Arcade will return along with a floor presence and even an appearance at the Marvel Games panel "with new surprises".
Disney will have a #BigHero6 booth at #SDCC

— Stitch Kingdom (@stitchkingdom) June 24, 2014
The #DisneyInfinity Arcade will return to #SDCC this year along with a floor presence and at the Marvel Games panel with new surprises.

— Stitch Kingdom (@stitchkingdom) June 24, 2014
Comic-Con International will once again host the Comic Creator Connection, an event "that puts writers and artists together to see whether they can find their creative counterpart". Comic artists and writers can stop by Thursday from 7AM-9AM or Sunday 1PM to 3PM to meet each other in 5-minute one-on-one sessions. You can sign up for the event, and find more information, on CCI's site.
Steve Sievers, the creator and voice of Daniel Turtle from the award-winning animated webseries Supa Pirate Booty Hunt, announced on Twitter that he is working on a small, free autograph signing for Comic-Con attendees.
Another pic of our #comicbook release party & signing. Working on doing a small FREE signing at #SDCC2014 #SDCC pic.twitter.com/Q9jUepqdTI

— Steve Sievers (@SteveSievers) June 24, 2014
San Diego radio station 91X is currently offering a contest to send one lucky winner and a guest to Comic-Con, on the day of the winner's choosing. You can enter to win on the station's website.

While we had previously announced that ABC series Revenge would be getting a hardcover graphic novel comic book this September from writer Ted Sullivan, and that the book will first be making an appearance at Comic-Con, we now have a closer look at the comic thanks to ComicBook.com. The comic, called Revenge: The Secret Origin of Emily Thorne, will shape events in the fourth season, and you can view more first-look photos of the art from the comic on ComicBook's site.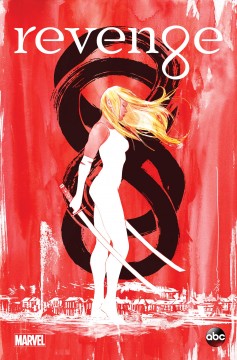 Bored Inc. announced on Facebook this year's Comic-Con exclusive – Super Grumpy Poo. You can grab your own Super Grumpy Poo for $15, though quantities are limited to only 75, with an allotment of 15 per day of the convention.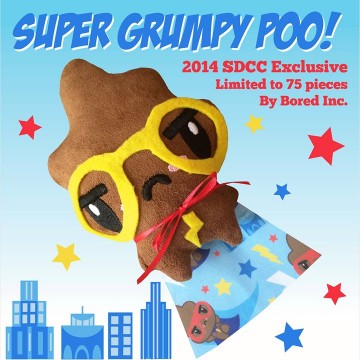 Frequent collaborating artists Kathie Olivas and Brandt Peters will be returning to San Diego Comic-Con, according to an announcement on Circus Posterus, an artist collective that the duo are a part of. Both will have art releases at the Cardboard Spacebooth booth, though no other specific details have been announced yet.
IDW Limited artist Jason Adams posted a preview of some of his upcoming SDCC prints on Twitter, which includes some familiar DC and Marvel faces.
Prints for #sdcc came in #batman #superman #rubylith pic.twitter.com/Z6DHqCRUGa

— jason (@ArtOfJason) June 25, 2014
Anything we missed? Let us know in the comments, drop us a line or tweet us at @SD_Comic_Con.