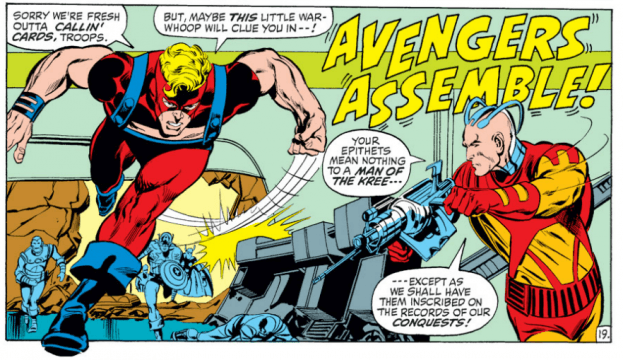 It seems that although San Diego Comic-Con is still months away, news keeps flowing in for this year's convention.   Last week we received exciting news from Zachary Levi regarding this year's NerdHQ plans and also some fun and informative scoops on SDCC exclusives from the Toy Fair in New York. As February marches on, the Con news keeps flowing in.
Here's what you may have missed:
https://twitter.com/karterhol/status/435213186573168640
https://twitter.com/karterhol/status/435458328215306240
This may come as no surprise, but comic artist Neal Adams has SDCC listed on his website as one of his many Con appearances for this year.
The best selling author, known for her Dark Hunter series, Sherrilyn Kenyon, will be at Comic-Con this year.  According to her website, she will be there all week, with more information on a signing schedule to be released later.  We will keep you posted of any updates to her signing schedule.
Comic book writer best know for Chaos Campus, B. Alex Thompson has revealed via his website that he will be attending Comic-Con once again.  More detailed information to come as we move closer to the Con.
Comic-Con International has added another 20 special guests to this year's SDCC, including Neal Adams, Mark Evanier, Mike Mignola, Veronica Roth, and more. You can see the complete list of additions on the Toucan Blog.
When asked via Twitter whether on not he would attend SDCC this year, comic book writer Greg Rucka revealed that he has no plans to attend.
https://twitter.com/ruckawriter/status/436017518159736832
 Arcana Studios has revealed on their website newsletter that they will once again have a retail booth at this year's con.  They will be located in their usual place at booth #2415 under the large Kade Banner.  They are promising several creator signings, exclusives and even a possible celebrity guest or two.  This is what Arcana has to say about their presence at this year's con:
Arcana is proud to be (for the 10th year in a row) a retailer at San Diego Comic Con this year.  You can find us at our regular booth, location 2415 – under the lare Kade banner, by Alex Ross.  As most years, we will have dozens of creator signings,  lots of exclusives and a possible celebrity or two (past years including Gene Simmons (KISS), Bill Paxton (Titanic, Alients), and Tony Lee (Dr. Who)).
Hermes Press had been reaching out to the public in their effort to bring back to print, the beloved comic strip Neil the Horse.  It seems as if their efforts in asking the public for support has been successful.  Hermes Press announced via their tumblr blog site that they will be premiering the new book at San Diego Comic-Con 2014.  This reveal also means that they will indeed have a presence at SDCC this year.
Listed on the Penguin Group (USA) website, Deborah Harkness author of the All Souls Trilogy, will be attending SDCC.  Details show that this is an author signing set for Sat., July 26, 2014.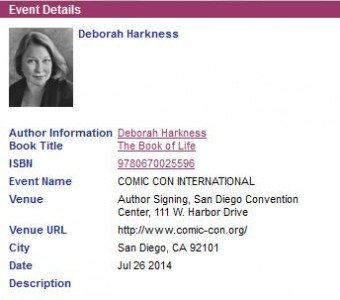 This year's Star Wars: The One Republic Community Cantina Tour will be stopping by San Diego Comic-Con. Representatives from the community, including developers, designers, and community specialists will be traveling to SDCC to meet the players, answer questions, and give away swag. Closer to the convention, further details, including the exact location and time, will be announced.
Writer/Artist Terry Moore, best known for Rachel Rising, has listed SDCC 2014 on his Twitter account as one of the cons he will be attending this year.
My cons for 2014: @Wondercon, @BigWowComicFest , @HeroesCon, San Diego @Comic_Con, @NY_Comic_Con

— Terry Moore ✏️ (@TerryMooreArt) February 20, 2014
 The confirmation e-mail being sent out to registered Trade Professionals confirms the hours for this year's San Diego Comic-Con. Preview Night will again take place from 6PM-9PM on Wednesday, Thursday-Saturday will be open from 9:30AM-7PM, and Sunday will be open from 9:30AM-5PM.
Have we missed anything?  Let us know in the comments.