Happy Monday! We're rolling into the new work week straight from a weekend full of big Comic-Con news and announcements. Don't miss a single bit of info that might end up making this year's convention your best – be sure to follow us on social media, sign up for our mailing list and subscribe to our podcast. Today we have tons of news on artist appearances, the Xbox Gaming Lounge, Nickelodeon taking pitches for animated shorts, and a new Toucan tip, and tons more.
And don't forget to check our Offsite Event calendar, presented by Eventbrite. New events added daily. Like the Agents of S.H.I.E.L.D. fan dinner, organized by our friends at SHIELDtv.net.
Here's the news you might have missed: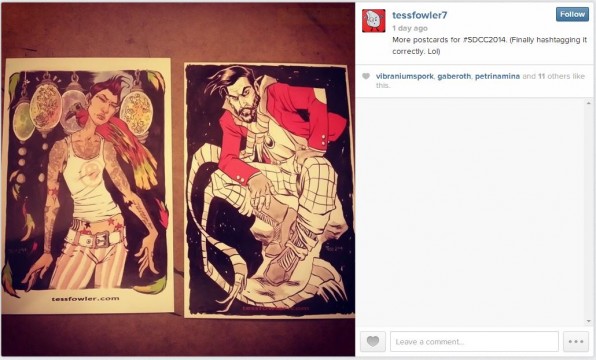 Another day, another Alex Ross print. Does this guy even sleep? This time it's a Spider-man lithograph, again courtesy of a tweet from Sal Abbinati:
Alex Ross- #SpiderMan litho for #SDCC2014 @morrowchris @headgeek666 @GeekTyrant #comics @RetroSpidey pic.twitter.com/KHA5YwykIP

— Sal Abbinanti (@SalAbbinanti) June 21, 2014
Artist Dave Dorman will be launching his WASTED LANDS Omnibus during SDCC next month, he announced in a post on his blog last week.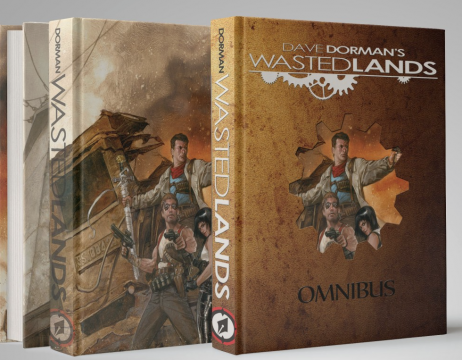 And the publisher of the aforementioned WASTED LANDS Omnibus, Magnetic Press, announced it will be exhibiting at SDCC for the first time ever, at booth #1620. Here's what attendees can expect from the publisher, via the announcement from the Magnetic Press website:
We will have advance copies of several brand new, upcoming titles, including NAJA, WASTED LANDS OMNIBUS, ZAYA, and MEKA, for sale weeks before their anticipated street date.  Each one will be foil-stamped as convention-exclusive premiere copies.  We will also have copies ofSUPER-EGO for sale, along with foil-stamped convention-exclusive Limited Edition slipcase bundles for both NAJA and ZAYA.

Dave Dorman, creator of WASTED LANDS, will be around to sign his new book and chat with fans, and talk about the other exciting things happening with the property!

There will also be a limited supply of SUPER-EGO Tshirts available, as well as free catalogs and a peek at some of this Fall's upcoming books.
Pin-up model Claire Sinclair will be appearing at Comic-Con next month to promote her new comic book Wondrous: The Adventures of Claire Sinclair. [via BestofVegas.com]
Ben Paddon, creator of the retro video game webseries PortsCenter, will be appearing at SDCC per his website.

Voice actor and comic-creator Rikki Simons will appear at Comic-Con Thursday July 24 and Friday July 24, with Dino Andrade, per the Rikkitikki Tavicat website.

Artist Sean "Cheeks" Galloway posted on Facebook that his commission list for SDCC is now open. Interested parties should contact @MetalYoshi for details.
Andy Lanning, co-creator of the modern Guardians of the Galaxy series on which the upcoming feature film is based, left a nice tease upon his exit from this weekend's Amazing Comic Con in Las Vegas. Shawn "The Con Fluence" Marshall shared the message on Twitter:
Andy Lanning, co-author of the movie version #GuardiansOfTheGalaxy team, is done at #ALVCC but ready for #SDCC pic.twitter.com/0tUsCKQFbj

— Parks And Cons (@ParksAndCons) June 22, 2014
UK Artist Des Taylor posted on Instagram that pin-up model

Stephanie Castro will be appearing at SDCC as Taylor's 

Danger Dame character, times to be announced.
Artist Sinclair Klugarsh posted on Instagram a sketch from his upcoming Mr. Bungle bio-comic, and stated his 

The Mr. Bungle/Faith No More flip-book will be available at Comic-Con next month.
Renowned comic book artist and penciller Ed McGuinness is now accepting commissions for Comic-Con. Prices and more info can be found on this post at comicartfans.com.
Are the official WB Comic-Con bags too big for you? Well here's an option – Furry Feline Creations posted on its Facebook page it will be debuting the Purridge & Friends Classic Shoulder Handbag at the convention. The bag is $45 and can be pre-ordered today. Check out the official product page for more information.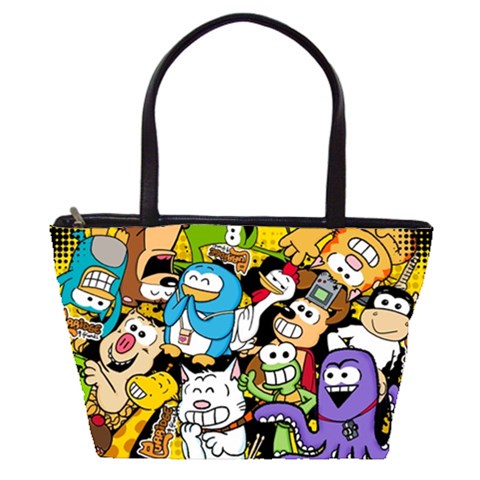 Fear FestEvil's Kirk Von Hammett will be making an appearance at SDCC next month, with "exclusive toys, signings, giveaways and maybe a live performance with friends", according to this Facebook post. More details expected soon.
At this point in time, you should be in full-on planning mode for your visit to San Diego and Comic-Con. Whether you're a local resident or coming in from somewhere around the country—or the world (we're not called "International" for nothing!)—there are some basic things you'll need to consider packing for the show. Some of these are givens, but we'll mention them anyway, for the sake of completion (you know how us collectors are!). Here's our list of the top 15 things to consider bringing along.
Per an article on the New York Times, the Nickelodeon animation development team will "sit for three long days in a trade show booth at next month's Comic-Con International and evaluate in-person proposals for [animation] shorts." The article also says "the pitches will take place inside a glass-walled room at Nickelodeon's booth" and that interested parties need to sign up online for appointments ahead of time.
The professional e-sports organization Major League Gaming, or MLG, has announced via Twitter it will be partnering with Microsoft at the Xbox Gaming Lounge July 24-27 for "multiple walk up and play gaming tournaments." This indirectly also confirms the return of the Xbox Gaming Lounge, although we're yet to hear exactly where it will be in 2014.
MLG will be at San Diego Comic Con from July 24th-27th. pic.twitter.com/3wTELXLOWa

— Esports Nation (@EsportsNation) June 23, 2014
Designer toy company Munky King unveiled the first of its line of Comic-Con exclusives for 2014 — Dok A's Mr. Pumfrey and His Astounding Mechanised Perambulator Spring Time Stroll Edition. The vinyl figure will be limited to 100 pieces only and will be sold for $100 at the Munky King booth.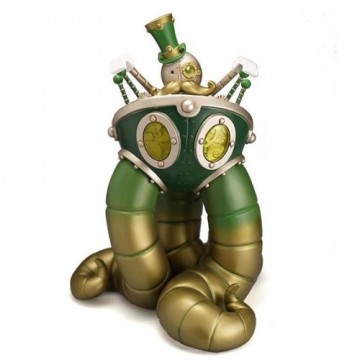 Artist James Silvani revealed via Twitter a "Dino-hat" that he'll have available at his Comic-Con booth.
Wanna be the coolest looking con-goer at @Comic_Con? Come by my table and grab your exclusive #drawasaurus Dino-hat http://t.co/fBj8Y6FzUp

— James Silvani (@SilvaniArt) June 23, 2014
Remember that Marvel Spider-Man Legends Infinite 6″ Agent Venom figure unveiled at SDCC last year? It was announced it will be available this fall, exclusively at Walgreens, but will also be available for pre-order next month at SDCC. For more information, visit Hasbro's display booth during the show.
Comics Alliance has a preview of the upcoming IDW comic, Cartoon Network: Super Secret Crisis War!, which pits heroes from The Powerpuff Girls, Ben 10, Samurai Jack, Dexter's Laboratory and Ed, Edd and Eddy against Aku and "a League of Extraordinary Villains—composed of malevolent miscreants from different cartoon universes". There will be a variant cover for this at Comic-Con next month, which Comics Alliance also has the reveal. Click the teaser below to see the entire cover.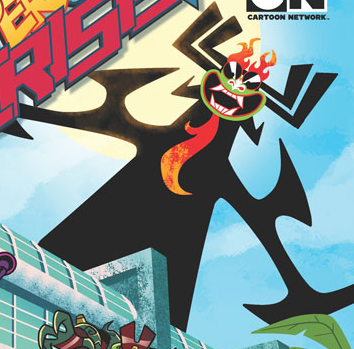 Artist Otis Frampton showed off his Oddly Normal #1 SDCC variant via Twitter:
https://twitter.com/otisframpton/status/481143455301660673/photo/1
Anything we missed? Let us know in the comments, drop us a line or tweet us at @SD_Comic_Con.