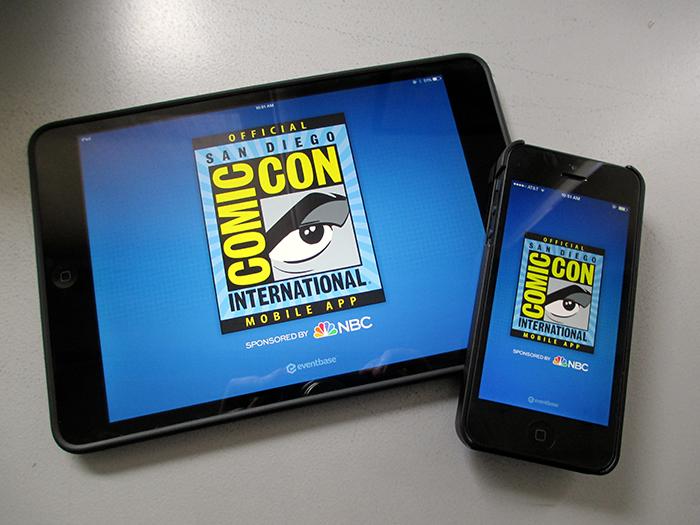 There have been a lot of questions as of late about just why the previous Comic-Con International app has been displaying 2013 panels and information, with the convention set to start in less than a week. And now, Comic-Con International has unveiled the reason – they've been working on a brand new, completely redesigned official app for both iOS and Android.
CCI and NBC have teamed up for the new app which "will enhance the user's experience with new features such as an interactive map of the Exhibit Hall, live updated schedules where events can be added directly to your calendar, discovery tools, and the ability to share socially and post comments".
The application also includes the full panel schedule and maps of not just the exhibit hall, but also the convention center, the shuttle route, and more.  Under a special "Discovery" section, CCI has also included various offsite events happening around the convention center. Some of these events, like Homer's Dome and Game of Thrones: Survive the Realm, include previously unannounced information, like the times (for Homer's, that's Thursday-Sunday 10AM-6PM, and for Survive the Realm, that's Thursday-Saturday 11AM-5PM, and Sunday 11AM-4PM).
All of these changes should make convention-goers' user experience much smoother during San Diego Comic-Con. While not currently functional, the app also has placeholders for both the Alternative Press Expo and WonderCon Anaheim, so expect the new app to have similar features for both of those events as well.
In order to get the new app on your smartphone, you'll first need to delete any previous versions you already had before downloading the new version, for free.
You can read the full report of everything that the new app can do on Comic-Con International's website.