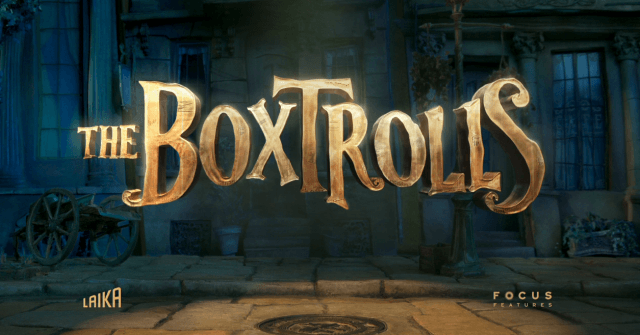 Focus Features' film The Boxtrolls will be heading to Hall H on Saturday afternoon, in a time slot set for 1:30PM-2:30PM.
The film, which follows a set of four oddball "Boxtrolls" who live underground and wear recycled cardboard boxes as they raise an orphaned human boy, Eggs, and fight for survival against the city-dwellers up top who believe the Boxtrolls are responsible for stealing from them.
For the panel, Focus is bringing most of the voice talent, including actors Ben Kingsley, Isaac Hempstead Wright, and Elle Fanning — as well as Directors Anthony Stacchi and Grham Annable and Producer Travis Knight. Fandango's Dave Karger is set to moderate.
Hall H won't be the only place to find The Boxtrolls over the weekend, as the film is partnering with Bug Chef David George Gordon for a food truck at the Interactive Zone at Petco Park, where he will be cooking up some of his famous bug and insect edible creations at a live demonstration on Friday at 1PM. The Boxtrolls is also scheduled to make a special appearance at the event, with more details still to come.
Here's the trailer for The Boxtrolls, from Focus:
http://www.youtube.com/watch?v=z3eHd87dx6M
Are you excited about The Boxtrolls? Let us know in the comments.