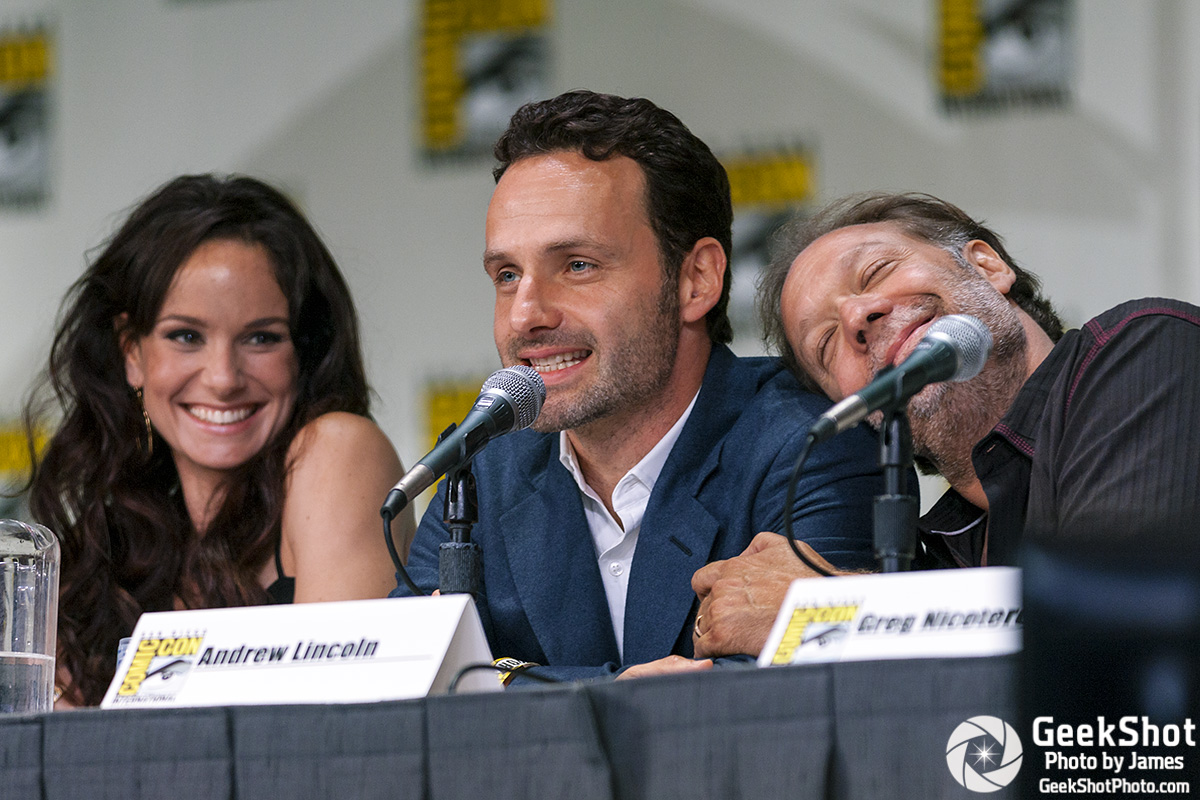 Welcome to the GeekShot Photo Exclusive Series. This will be a weekly post featuring cool, interesting, or just plain awesome moments we have captured during San Diego Comic-Con. Each week we'll post a photo by Beth or James of GeekShot Photography. We may include a short story about the photo, but sometimes we'll just let the photo speak for itself.
About This Photo
The Walking Dead panel from 2011.
This is another case of "what is going on here?" Andrew Lincoln doesn't seem to mind too much that Greg Nicotero is giving him a hug, unless you think that's gritted teeth and not a smile caught just before it starts/ends. But Sarah Wayne Callies is definitely enjoying the moment.
You can see all of the previous posts in this series here.