As we saw during our visit with Kidrobot during Toy Fair, the designer toy company is really cranking up the licenses for its upcoming products. And although it won't have its own booth this year, the company has announced the exclusives it will be selling at its partner booths throughout the convention center. Sorry, no ISS Dunny…
At the Nickelodeon booth (#4113), you'll be able to pick up these Teenage Mutant Ninja Turtles Bebop and Rocksteady 7″ figures, with unique color versions sold only at the booth.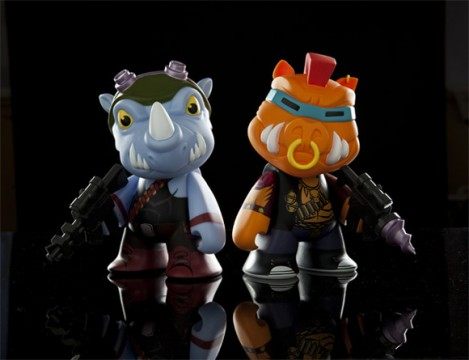 Head on over to Frank Kozik's booth (#5051) to get a first glimpse of the Marvel Rocket Raccoon 7″ Vinyl Labbit, which – surprise! – will also be for sale. You can even get it signed by Kozik while you're there!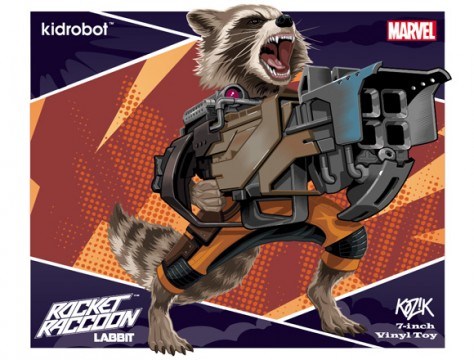 The Rotofugi booth (#5248) and the Bait booth (#4949) will have the beautiful Floral Pleasure Bot, in similarly gorgeous packaging, designed by Tristan Eaton.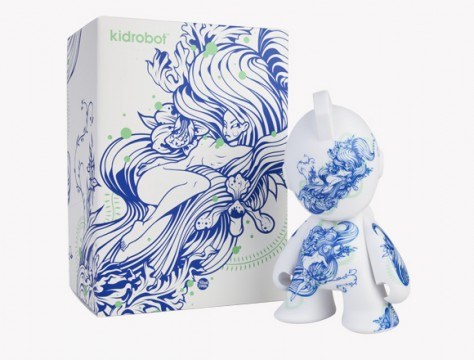 Finally, you can score some free Kidrobot Family Guy Mini Figures over at the Fox booth, #4229, by presenting "Family Guy the Quest for Stuff" app on your mobile device.
No prices or product runs were mentioned, but head on over to the announcement on the Kidrobot blog to read all the details.
Excited to see Kidrobot at Comic-Con? Let us know in the comments.