Are you ready for Comic-Con International's Friday programming release today? Well, we are too, but first, it's time to catch up on some other San Diego Comic-Con news! We have news about lots of things happening on the show floor, from a Bates Motel-themed booth, Peanuts sneak peeks, exclusives, artists, and more. Plus, we've got word that one of attendees' favorite offsite events from last year is returning, and with a level up, all the way to Disney Infinity 2.0.
Don't forget to check our Offsite Event calendar, presented by Eventbrite. New events added daily. Like news of our VIP tickets for Enchantment Under The SDCC 2014.
If you're interested in getting a few autographs while in San Diego, check out our Announced Autograph & Signing Schedules page, compiling all the announced autographs at the booths and tables.
Here's the news you might have missed:
BeeFy & Co. revealed a Comic-Con exclusive via Instagram – the Earth Jade Bad Bad Buddha. The set is limited to 24 pieces, and attendees can pick it up at BeeFy Booth #5546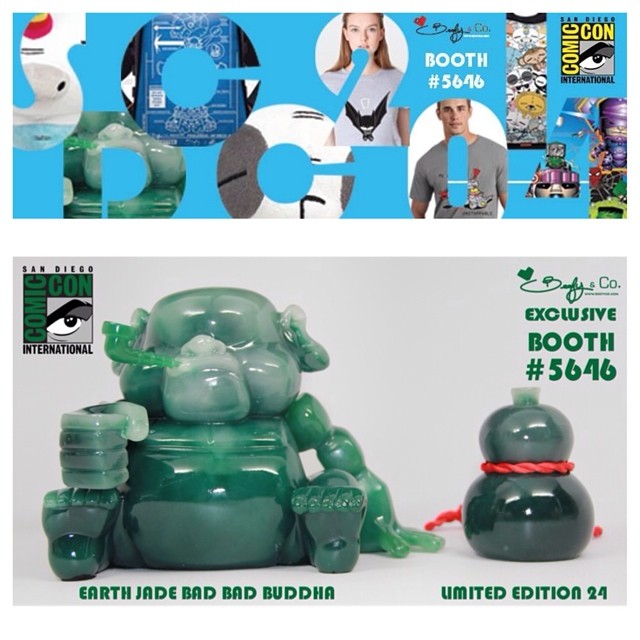 The company also announced two plushes headed to Comic-Con before anywhere else for their debut, Unipoo and Minipoo. The "Clumsy, wumsy, Cuddley, Wuddley, Cutesy, Witsy, Magical and Mystical Unicorn" can be found at BeeFy's booth.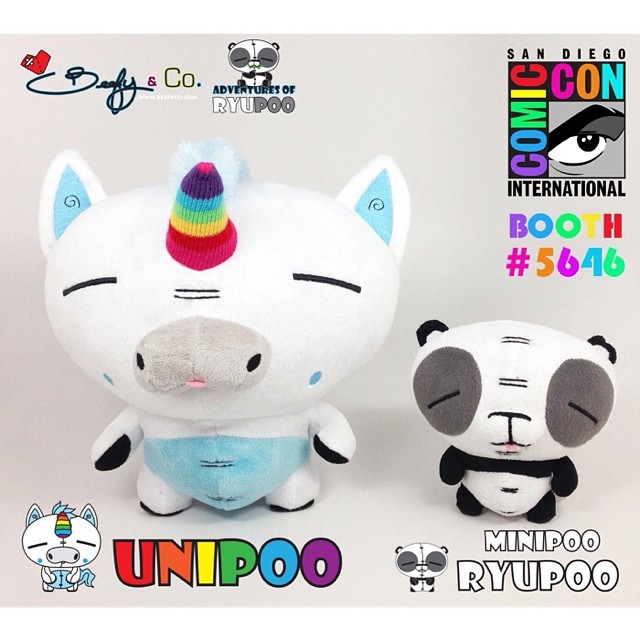 Head to Noah Fine Art Booth #1419 to pick this piece up — an 'OG Impala Mini'. The resin figure glows in the dark and comes mounted to a laser engraved wooden plaque, signed and numbered. Find more information on tumblr.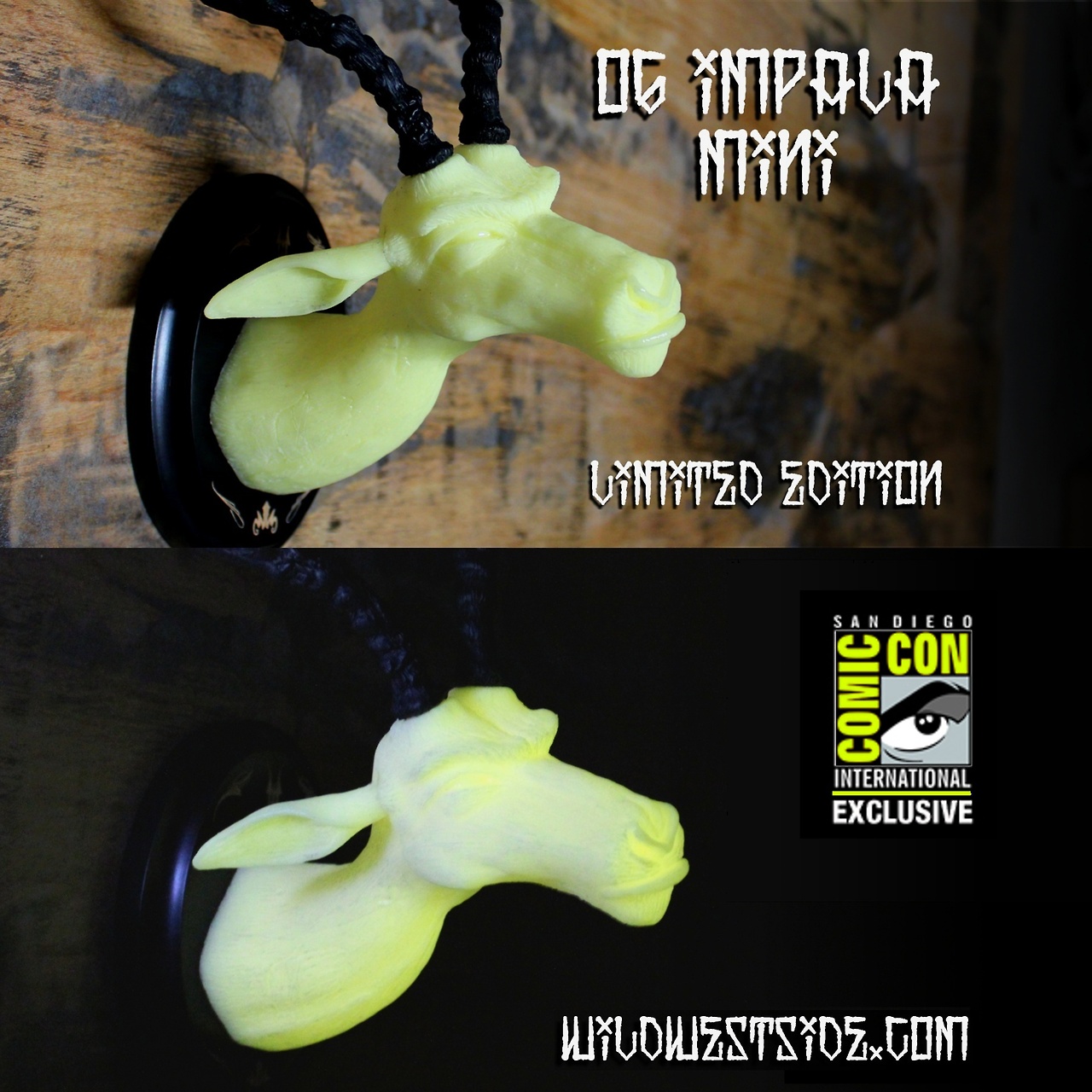 Ever wanted to create your own monster? Well, Brett 2D Bean is offering attendees that chance at his booth with custom monster drawings, and he offered a sneak peek of the process on Instagram: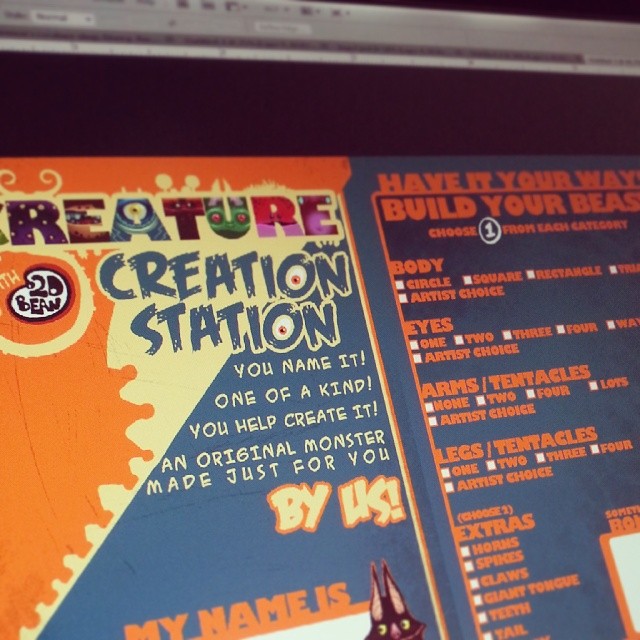 Hyperactive Monkey has teamed up with Lightsleepers to offer attendees a "super limited" edition Ninja Monkey DJ t-shirt. Get yours at Hyperactive Monkey Booth #5640.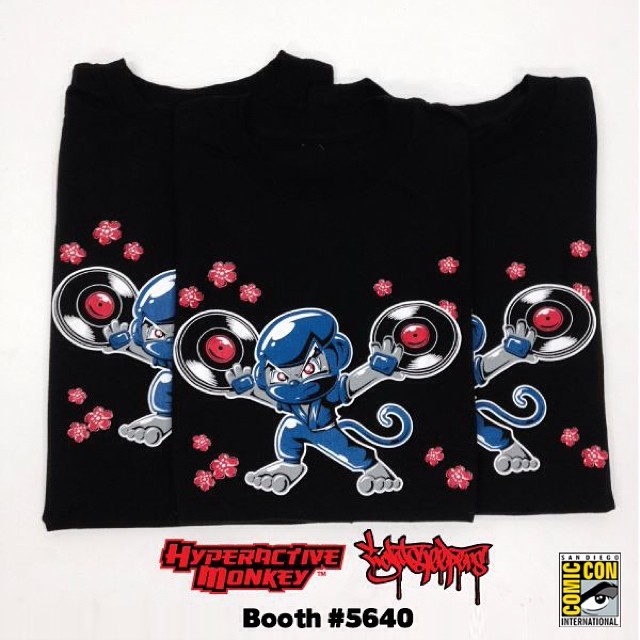 Are you ready for Disney Infinity 2.0? Because it's coming to Comic-Con, according to the game's Executive Producer, John Vignocchi, via Twitter.
"@ToddAwbrey: @JohnVignocchi Will you be making an appearance and bringing Infinity 2.0 to #SDCC?" JV: Yeppers 🙂

— John Vignocchi (@JohnVignocchi) July 10, 2014
The A&E Booth (#4016/#4018) is being transformed into all things Bates Motel this year. Dread Central is reporting that Norman's basement is being recreated on the show floor, "allowing fans to interact with his taxidermy studio" and more. You can go behind Norman's desk to create a custom GIF with a taxidermied bird, pick up free Bates Motel temporary tattoos designed by the artists from A&E series Epic Ink, and more.
Hot Wheels has revealed on Twitter another Marvel car that Comic-Con attendees can get a close-up look at before the first of the world – this time, a Spiderman car.
With great power comes great responsibility… and a killer set of wheels! @Marvel #Marvel #SDCC pic.twitter.com/gCPhVUaKCa

— Hot Wheels (@Hot_Wheels) July 10, 2014
MovieWeb reports that BlueSky Studios will be featuring a sneak peek at the upcoming CGI film Peanuts at their booth, #G141. Time to break out your Snoopy Dance.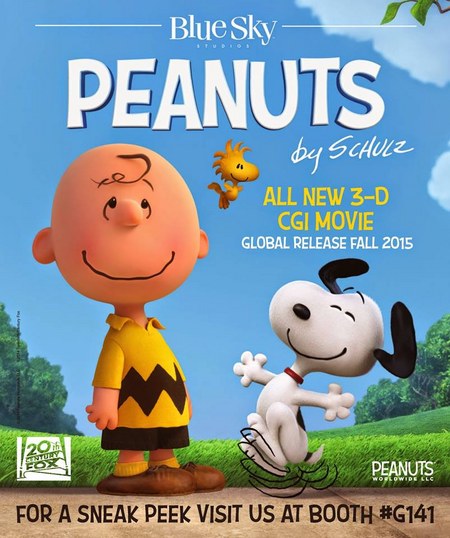 Author Adron Buske announced on Twitter that he will be debuting his new comics anthology, Vital Signs, at Comic-Con.
At #SDCC, I will be debuting my new comics anthology VITAL SIGNS. Here is the glorious cover by the amazing Joe Dodd. pic.twitter.com/22DfuYs3Xw

— Adron Buske (@AdronBuske) July 10, 2014
Artist David Petersen announced on Twitter he will have a sketchbook for his Archaia series Mouse Guard at Comic-Con. It will also be available at future conventions and online after SDCC.
Just received the 2014 sketchbook proof today! Approved! Release at SDCC, then future cons & online afterward pic.twitter.com/xbkBE6kwhj

— David Petersen (@mouseguard) July 10, 2014
Bone creator Jeff Smith has created an exclusive cover for Scottie Young's Rocket Raccoon #1, featuring Rocket and Groot. The comic will be available exclusively at the Marvel Comics Booth for $10, and is limited to 5,000 copies. You can find more information on ComicBook.com.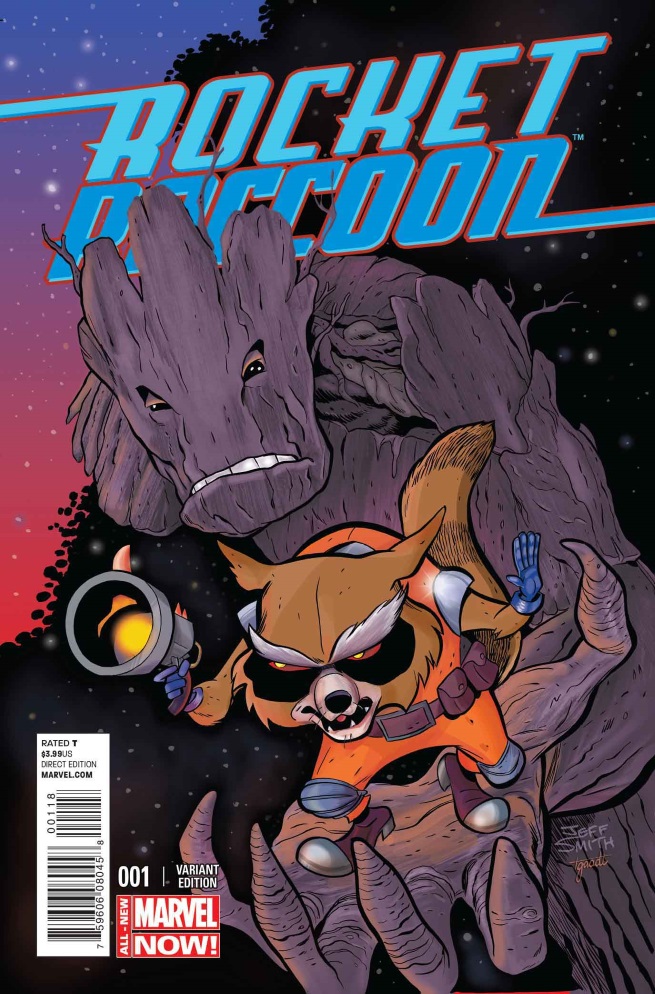 The team at SherlockeDCC is asking attendees to name one of their custom drinks at this year's Sherlock-inspired offsite fan-party. Head over to tumblr now for details on how to submit your drink name suggestion.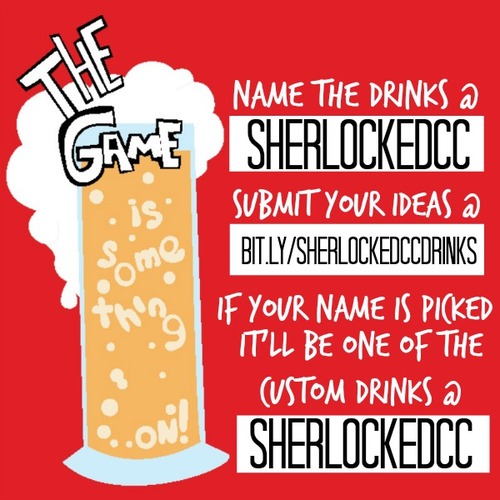 Anything we missed? Let us know in the comments, drop us a line or tweet us at @SD_Comic_Con.