We have been so busy bringing you all kinds of other San Diego Comic-Con news that we've been neglecting Under the Tents. So catch up on a few days worth of news now with this brand new edition, which covers everything from exclusives from Mimoco, Ninjabot, Acme Archives, Kuso Vinyl, Fox, TheOneRing.net, and many more. Plus, we've got news about what to find at Marvel and LEGO's booths, a scavenger hunt for The Walking Dead, and so many other Comic-Con happenings.
Don't forget to check our Offsite Event calendar, presented by Eventbrite. New events added daily.
If you're interested in getting a few autographs while in San Diego, check out our Announced Autograph & Signing Schedules page, compiling all the announced autographs at the booths and tables.
Here's the news you might have missed:
Mimoco is bringing MimiPowerTubes to Comic-Con, which act as backup batteries for smartphones and USB-powered devices. For Comic-Con, Mimoco is bringing 17 Artist Series tubes, available at Booth #5245.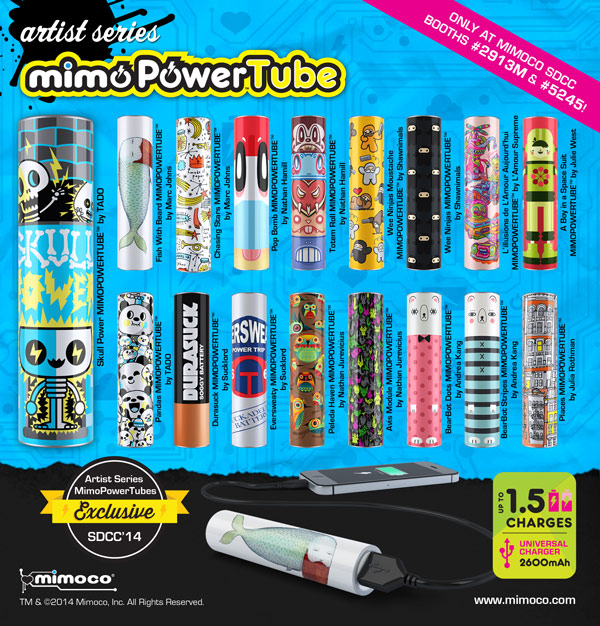 Ninjabot revealed some of their Comic-Con offerings via Instagram. Stop by Small Press table P11 for a look at their posters and postcards.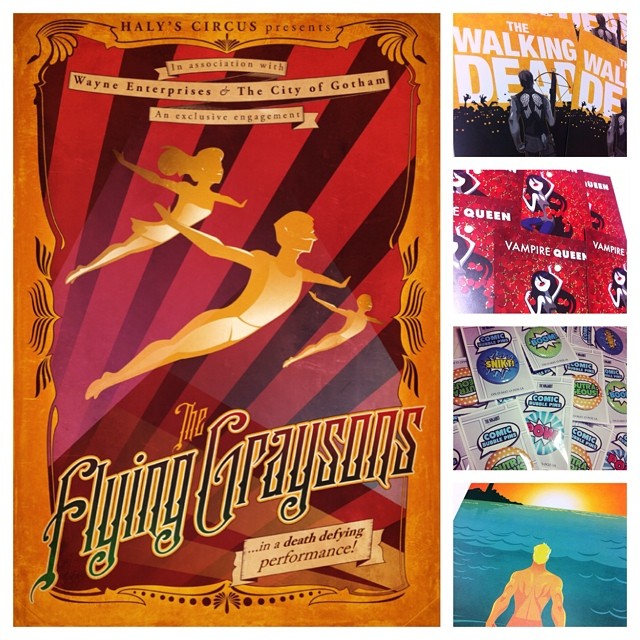 20th Century Fox is once again bringing out special edition Blu-Ray covers for classic movies, and IGN has all the details. This year's Sci-Fi set includes Alien, The Fly, and RoboCop, and will be available at the Fox booth and FoxConnect.com for $19.99 each. IGN has also released the covers for the Comedy Blu-Rays, which includes Young Frankenstein and The Princess Bride, and the Cult Blu-Ray covers, which includes Fight Club, Edward Scissorhands, and The Boondock Saints.
The Loyal Subjects have revealed a sneak peek at one of their Comic-Con exclusives: a "killer limited edition three-pack" of Transformers.
1st peek at our SDCC exclusives: A killer limited edition three-pack that shouldn't be slept on. Catch us @ the 'Con! pic.twitter.com/9mFnsQ1jqK

— The Loyal Subjects (@LoyalSubjects) July 16, 2014
Acme Archives has more pieces headed to Comic-Con, including debuts of seven prints from The Simpsons Bongo Comic Book. You can enter a contest to win one of the giclee prints on their site.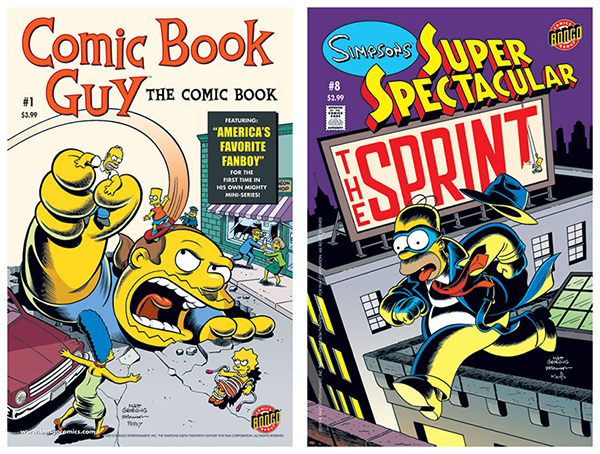 Tomopop has all the details on what Kuso Vinyl will be bringing to the convention – including the Luckitty American Dreampon for $12, and a Darko Mincel OG edition for $20. You can view more photos and information on Tomopop's site.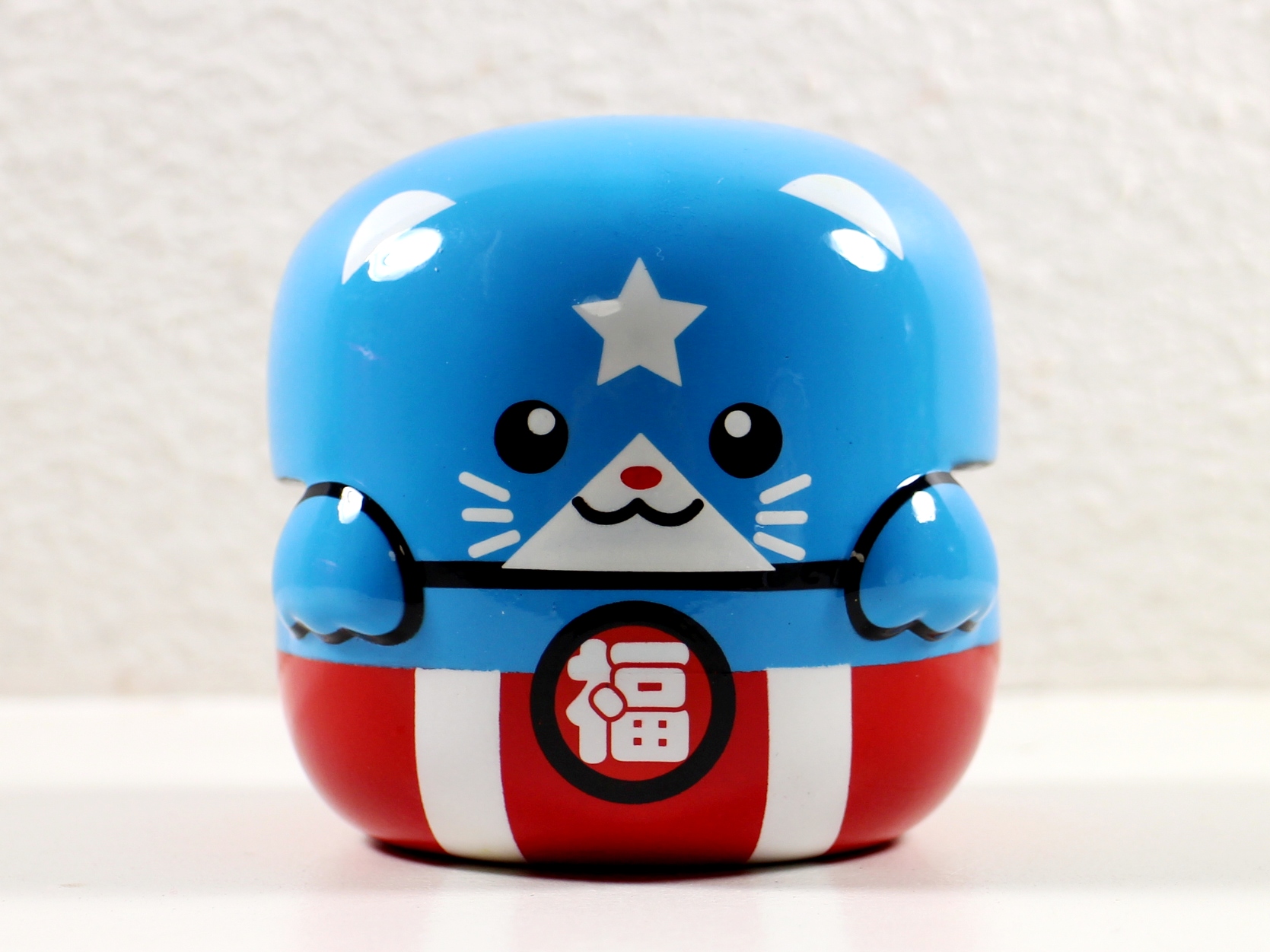 Stop by the Marvel Booth on Saturday at 5:30PM for your chance to strut in your best Captain America or Iron Man costume, during the Dr. Pepper sponsored costume contest. You can enter now to be in the contest, with more information on Marvel.com.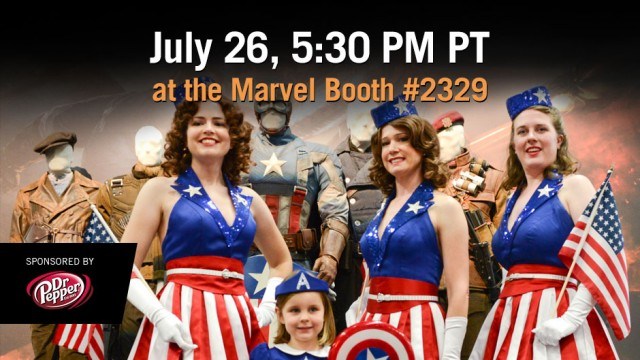 LEGO will be bringing the Staft Puft Marshmallow Man from Ghostbusters to Comic-Con. The piece is made up of 2,654 bricks and took over 60 hours to create – and Ace Kim has helpfully added a time lapse video of the making of the figure, which you can find at the LEGO Booth: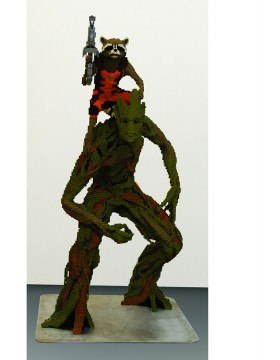 The Geeky Hooker has another two crocheted critters heading for San Diego Comic-Con: Princess Leia and Chewbecca. Attendees can follow her on Twitter or Facebook to find out when the pieces will be randomly dropped around the convention center, for one lucky attendee to claim a critter for their own.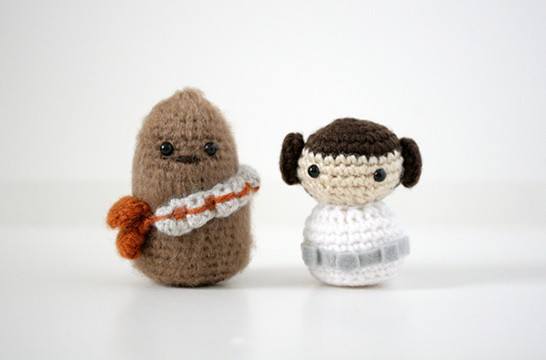 TheOneRing.net, your favorite source for Lord of the Rings and The Hobbit news, will be bringing a Gandalf t-shirt and poster to SDCC, as well as a "May The Dwarves Be With You" t-shirt. Both shirts and poster will be available at the Weta Workshop and Badali Jewelry, with shirts costing $20.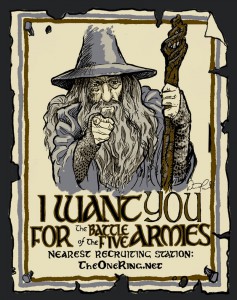 As if a whole slew of exclusive merchandise wasn't enough to draw you to the Marvel booth during Comic-Con, attendees who stop by will also be treated to a free exclusive poster featuring both Marvel's Agents of S.H.I.E.L.D. and Marvel's Agent Carter, while supplies last. You can find more information on Marvel.com, but here's a look at the poster: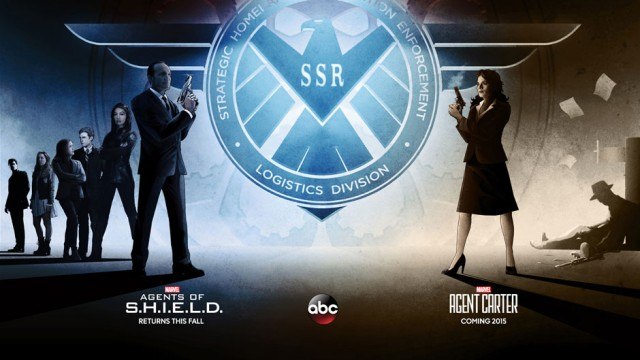 Artist Tasha Zimich will be headed to the Beefy & Co booth #5646 during Comic-Con, and on Saturday from 11AM-12PM, will be signing numbered gift prints for the first 25 visiotrs. She will also have a hand painted 6″ Gary Ham Wooper Looper "Rainbow Riveraways" available for $250. Here's a look at the figure and the print:
Valhalla Entertainment will be hosting a scavenger hunt for The Walking Dead during SDCC, with winners receiving either a panel pass to The Walking Dead or two Survivor tickets to The Walking Dead Escape. Rules and more information can be found on Valhalla's site.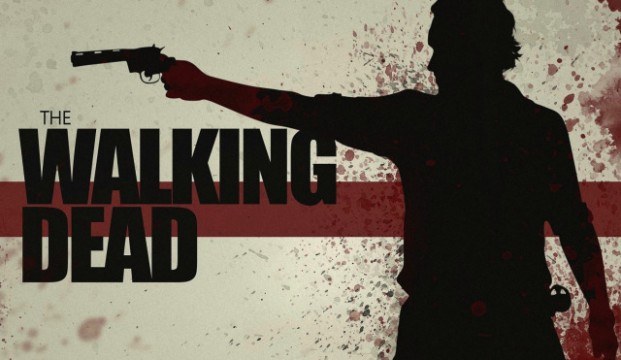 Zenescope Entertainment will be ofering "over 10 different exclusive items and specials" during Comic-Con, "including variant covers, minimates, calendras, and the very special WONDERLAND Omnibus".
We have more information on the Talking Catbug Pop Culture Shock exclusive, which we mentioned earlier this year. They will be available at Booth #4437 for $60, with a daily allotment set between 10-25 pieces per day.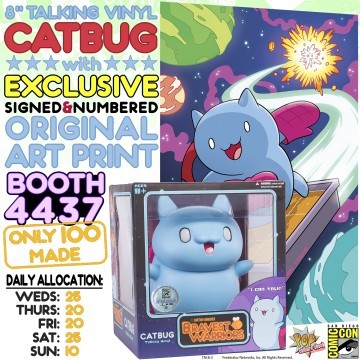 Humanoids will be set up at booth #1707, and will be debuting their own SDCC exclusive: a unique pack of 10 Final Incal-inspired Tarot Cards. Humanoids will also be holding contests, sales, and freebies at their booth throughout the week.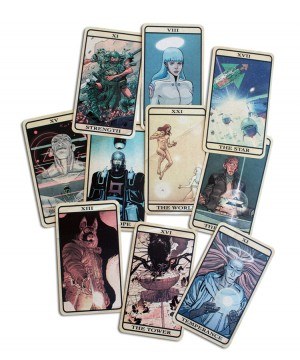 Anything we missed? Let us know in the comments, drop us a line or tweet us at @SD_Comic_Con.