Kudos to the team for digging up the best SDCC news you might have otherwise missed. Today's UTT is so hot it's gone nuclear, with news of a Sleepy Hollow event, Loot Crate at Geek & Sundry with special crates, a prototype Boba Fett, the first of Acme Archive's exclusives for this year, and Agents of S.H.I.E.L.D. comic, a gorgeous Dredd lithograph and tons of exclusives, artist appearances and more.
And don't forget to check our Offsite Event calendar, presented by Eventbrite. New events added daily. Like the return of Geek & Sundry to Jolt'n Joe's for two days packed with events and sponsors.
Here's the news you might have missed:
Sleepy Hollow fans will be in for one heck of a convention, if a tweet from the show's official writers room Twitter account is any indication. Pictured is showrunner Mark Goffman wearing the Oculus Rift virtual reality headset testing out the Sleepy Hollow "Oculus Rift Experience" for Comic-Con.
Showrunner, @markgoffman testing out the new #SleepyHollow Oculus Rift Experience for @Comic_Con! pic.twitter.com/bNM3nOzzWX

— SleepyHollowWriters (@sleepywriters) June 30, 2014
Guardians of the Galaxy director James Gunn won't be able to appear at Comic-Con this year, as he'll be in Singapore promoting the upcoming Marvel Studios film. So says a tweet from the director himself. Queue The Price is Right music.
https://twitter.com/jamesgunn/status/483847294597349376
An annual tradition during Comic-Con, the K.I.T.T. car will be riding around the Convention Center during SDCC, per a Facebook post from the car's owner Michael Knight Matthew Hunter. As a bonus for fans, he'll be parking the car at the Campus lot next to Petco Park the morning of Saturday July 26.
Website Vinyl Pulse has a preview of Super7's upcoming SDCC vinyl exclusives. With names like Fossila "Radioactive Puke" edition and "Ooze It Tribute" Oozebat, why wouldn't you click through? They also said there are "more to come". Looks like Super7 will be one busy booth on the exhibit floor.
The cat is finally out of the bag. Loot Crate will indeed be at the Geek & Sundry's lounge, per a tweet from the company's official Twitter account. And they'll have special crates, too!
Pumped to announce that we'll have a booth in the @GeekandSundry Lounge at #SDCC this year. And we'll have special crates! Come visit!

— Loot Crate (@lootcrate) July 1, 2014
Acme Archives has announced its first two exclusive pieces for SDCC. The Star Wars "Oola Character Key" is limited to 250 pieces and will sell for $39; and the Futurama Bender x Forbidden Planet glow in the dark silkscreen will be limited to 150  pieces and will sell for $40. Online pre-orders will begin July 2 at 10:30am PT via DarkInkArt.com.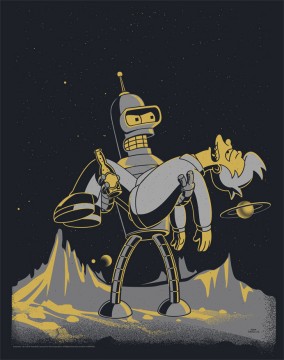 I Heart Guts, the internal organ plushie manufacturer, announced via Instagram it will be giving away buttons with purchases at its booth. "Family Jewels"? "Sweet Tooth vs. Dessert Stomach"? We're partial to the "Bowel Movement" one.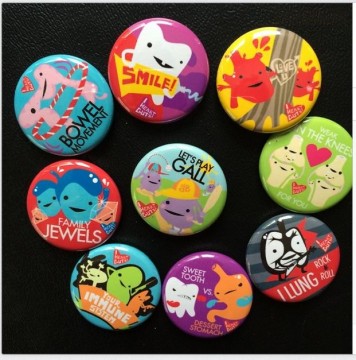 Felix Comic Art's second limited edition print was unveiled via Twitter, of Image Comic's East Of West and The Manhattan Projects.
Our 2nd #SDCC2014 ltd ed print preview! #EastOfWest & #TheManhattanProjects! Thanks @NickPitarra & @NickDragotta! pic.twitter.com/Qz9JNahkcw

— Felix Comic Art (@FelixComicArt) July 1, 2014
Artist Gareth Barker announced via Twitter he is working on some Madefire motion comics which will be previewed at SDCC. Madefire makes motion comics for publisher IDW, among others.
https://twitter.com/gbarker84/status/484031852877860864
Award winning animated webseries Supa Pirate Booty Hunt announced via Twitter a free comic book for those who stop by their booth, #1532, on Thursday July 25 from 11:30AM – 1:30PM.
On Thur July 24 at #SDCC2014 stop by booth #1532 from 11:30 AM – 1:30 PM to pick up FREE signed #Comicbook from SPBH creators #SDCC

— SupaPirateBootyHunt (@SPBHanimation) July 1, 2014
"@kerrydixon: @David_Zuckerman Is Wilfred still not coming to Comic-Con?" No, we were not invited this year. We will miss it!

— David Zuckerman (@David_Zuckerman) July 1, 2014
Want to catch Greg Pak at Comic-Con? Then you better act fast. The comic writer, who has worked on books for Marvel, DC and other publishers, said via Twitter he would only be at SDCC for one day only – Friday July 25.
https://twitter.com/gregpak/status/484052676754161664
When Nerds Attack posted info on an exclusive Agents of S.H.I.E.L.D. comic which will be handed out at the Marvel during SDCC, and news of a cast signing (date not specified).
The Adventures of Mighty Moose's issue 11 cover will be making its debut at Comic-Con, according to a Facebook post by the cover's colorist Sean Forney.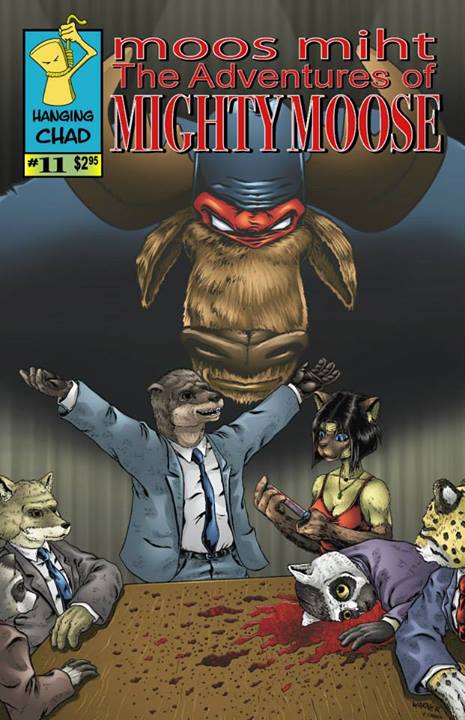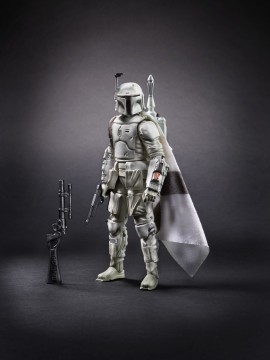 Want a tattoo of Chuck Palahniuk's upcoming novel, Beautiful You? If you're going to SDCC, you're in luck, because you'll be able to get one at the Doubleday booth, as this tweet and Instagram video reveal.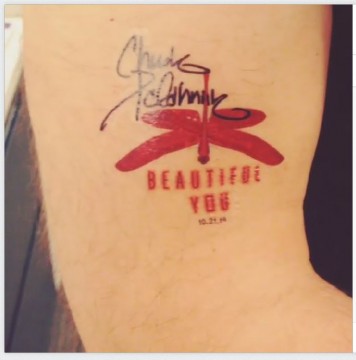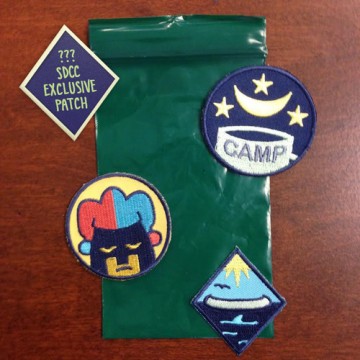 Artists Lee Bermejo and Tim Bradstreet will both appear at the Splash Page booth, #4400-06, with "exclusive prints for sale, and original art", according to a post on the Splash Page website.
Per a post on ACIN Comics, 2000AD artist Jock will be attending SDCC with copies of the book Dredd: The Illustrated Script & Visuals and a limited Dredd print. You can get a preview below, but click through to see the entire, beautiful lithograph.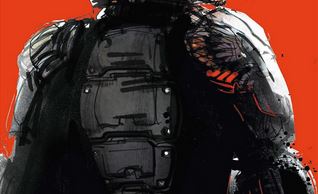 https://twitter.com/ErikJLarsen/status/484101122290757632
Toy Tokyo announced via Instagram its latest SDCC exclusive, the Cheech Lizard, along with a signing by artist Mark Bode.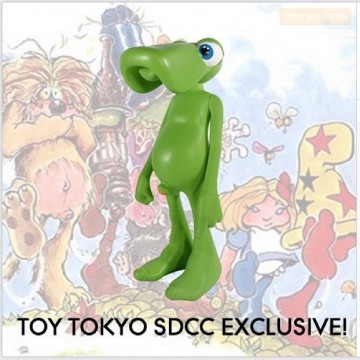 Want more Toy Tokyo? The company posted a look at its 

SDCC

 exclusive Hakurai Monster 

Siccaluna

 kaiju set via Instagram.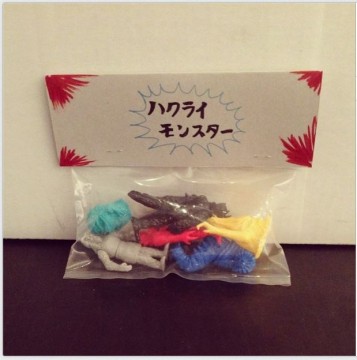 Anything we missed? Let us know in the comments, drop us a line or tweet us at @SD_Comic_Con.