After unveiling our somewhat-exclusive SDCC Unofficial Blog tee last year – it was only available to team members and 50 random individuals at our Enchantment Under The SDCC party – we've been asked by many of you, will the t-shirts be available again this year?
We'll we're happy to say they will be, but first we need input from our readers. We've updated last year's "Hashtag" design slightly, and are unveiling a brand-new design we came up  with, for 2014. And we want you to tell us which one we should print up for this year.
Saying that, here are the designs:
[UPDATE] And since you're all familiar with the "Hashtag" design from last year, here's a closer look at the "Greetings" design we cooked up for this year: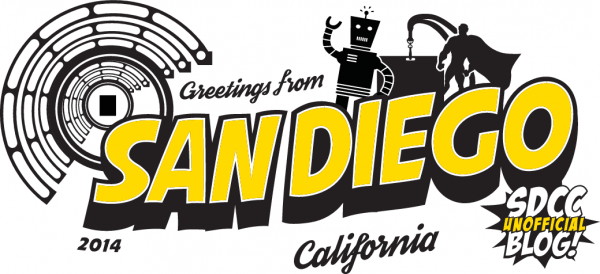 Note that designs and shirt colors may change slightly for the final product. To vote, just click on your favorite design below: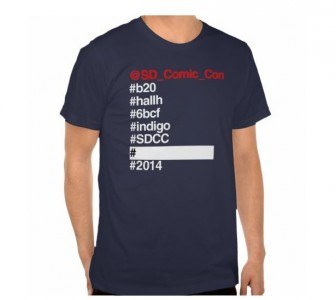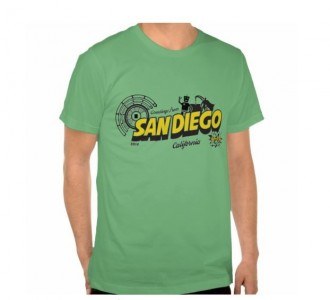 The winner will be announced on Friday July 11. Thanks for voting!